Course Clues: History & Literature
The sweaters are out and the pumpkin products have already flooded the storefronts. It's autumn, which, for the Mother of Divine Grace student, means hopping back into our busy schedules and online classes!
With this post, we hope to give our fellow high school students some advice on how to study proactively in the various MODG history and literature learning support classes.
The notes below are tips and observations from MODG students who have taken these classes or are currently taking them. Special thanks go to Abby Lovold '19, Gwyneth Sawicki '19, and Anna Villalobos '18 for contributing to this story through email!
American History & Literature
This class requires students to keep a record of which pages contain certain content. Read alongside the resource so that you can record the page numbers as you read. This tip comes from Abby, who implemented this strategy during the course. "It was a lot quicker than reading the full chapter and then trying to go back and find which page had what," writes Abby.
This course is unique because the student picks many of the reading selections out of an approved list. However, if you and your parent come across another book from American literature that is not on the list, bring it up to your teacher! You might still be able to read it for credit.
Ancient History & Literature
This course involves many difficult reading selections. "Have the audio playing while you read it and it can REALLY help you understand!" writes Gwyneth.  Audiobooks and creative supplemental materials, like YouTube, can help to spice up your learning experience! Be sure to check with your parents on any supplementary material and ask your teachers about their views on audiobooks.
Medieval History & Literature
This MODG course involves several timed essays. "…before writing my essay," says Abby, "I would create an outline of the essay, type up thorough notes to follow, and put sticky notes in my book to bookmark certain parts of my text. That way, when I started the timer, I knew where all my information was." Talk to your teacher about the timed essays. Ask her about her preferences, guidelines, and rubric. Always communicate.
Literary Analysis
"Keep note of the main characters, your thoughts, your questions," writes Gwyneth, who is currently taking the course. Anna, a graduate, affirms this. "…after you finish a chapter, write on a sticky note the highlights of that chapter…Finally, write your post for L.A right after you read and analyze it…I found that with Lit Analysis, the more I put into it the more I got out of it."
General Tips for Any History & Literature Course
Write notes. Don't type them. You will remember them better.

Look ahead in the syllabus and order books and audiobooks well in advance.

If you get behind early in the year, ask for help! This is far better than being even more behind later in the year.
Please comment your own tips below!
Thanks for reading!
About the Writer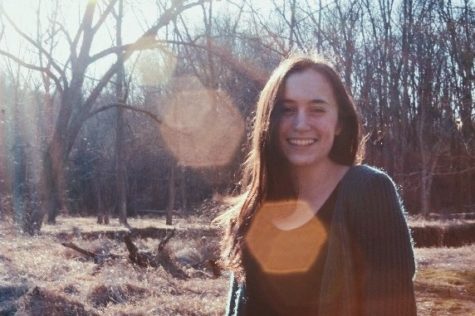 Katherine Sharafinski, Co-Editor
Senior at Mother of Divine Grace School.