Letter to the Editor
Tell us what's on your mind! If you upload a photograph, be sure it is 1 megabyte or smaller.
Anna Villalobos, Editor-In-Chief
December 5, 2017 • No Comments
A wildfire reported to have begun Monday morning is critically endangering residents in Southern California.  Ventura County, San Diego County, Ojai County, and more areas...
Modesty: Dressing Up for Our Lord
December 4, 2017
It's Sunday morning. You're frantically going through...
An Interview with Dr. Anthony Esolen: Author, Scholar, and Professor
December 3, 2017
Dr. Anthony Esolen, a well-known Catholic author and...
OPINION: Who Are We Thanking This Thanksgiving?
November 21, 2017
Editor's Note: Please read this op/ed article all the...

Loading ...
Staff Profile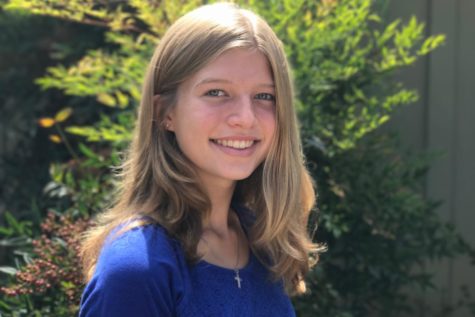 Abigail Lovold
Reporter
Junior at Mother of Divine Grace.