#VOX5Year Kickoff: Favorite Thing about VOX?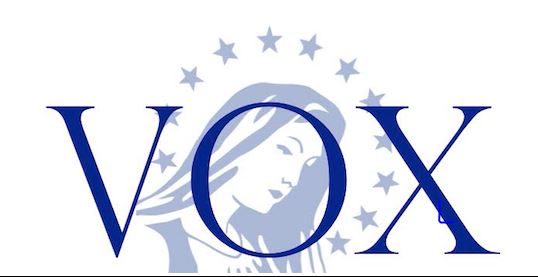 Can you believe that this year marks FIVE YEARS since VOX began? Neither can we!
Welcome to the VOX 5 Year Anniversary Celebration!  This week, we have compiled lists and compilations of what makes VOX the voice of Mother of Divine Grace.  As you join us, don't forget to use the hashtag #VOX5Year to celebrate with us on social media, and tag us @modgvoxnews on Facebook and Instagram!
Happy 5 Year, and let the fun begin!
---
After asking several MODG students what their favorite things were about VOX, we are proud to present their responses!
"I like how the VOX presents their articles," says Noah M., MODG junior. "Oftentimes, the mainstream media presents their material with the wrong perspective (biased to the authors perspective) …this is wrong because it manipulates the public.  VOX presents the material with the Christian [Catholic] view, and with common sense…"
He continues, "It is lots of fun to learn about the other students in the school and their projects, like Soldiers Music, Wardens of the Cross, or the Fr. Camou interview…my compliments to Mrs. McCarthy and all of the team!  It's very professional, intriguing, [and] I always want to come back for more!"
Bella B., another junior, agrees.  VOX "makes MODG feel like a close community even though there is distance.  I also love how involved the students can be, with the art, photo, and writing contests."
"My favorite thing about VOX would have to be the interviews because they sound so professional and they are beautifully written!"  was a response submitted by Rebecca H.
Christian Hammer, co-singer and songwriter for Soldiers Music with Audra Tulipana, is an avid photographer.  Speaking of 'The Viewpoint', he wrote:
"Once I started reading it, I never stopped and couldn't stop myself. There articles and structure were so well written and captivating…When I discovered the Viewpoint, my first thought was, 'I found a piece of heaven!' It was so awesome to look at all the blogs, photos, and photo contests. The Viewpoint has definitely helped me in my learning of photography and its techniques and beauty. It brought a whole new world to me. I was excited for [every] post they would make [and] every contest they would publish, because I wanted to learn as much as I could about photography. I had to have checked it (and still do) at least twice a day every day to see if they had released anything.
…I strive to be the best photographer I can possibly be and to learn every little thing about photography. And VOX has helped do that. So, I thank you VOX and all of [your] hard workers."
"It makes MODG feel like a close community even though there is distance."

~ Bella Boyden
Connect with us and tell us why YOU love VOX!
About the Contributor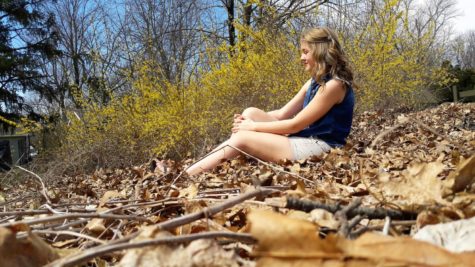 Emilia DeGroat, Reporter
Junior at Mother of Divine Grace.