Where Are They Now: Noah Lovold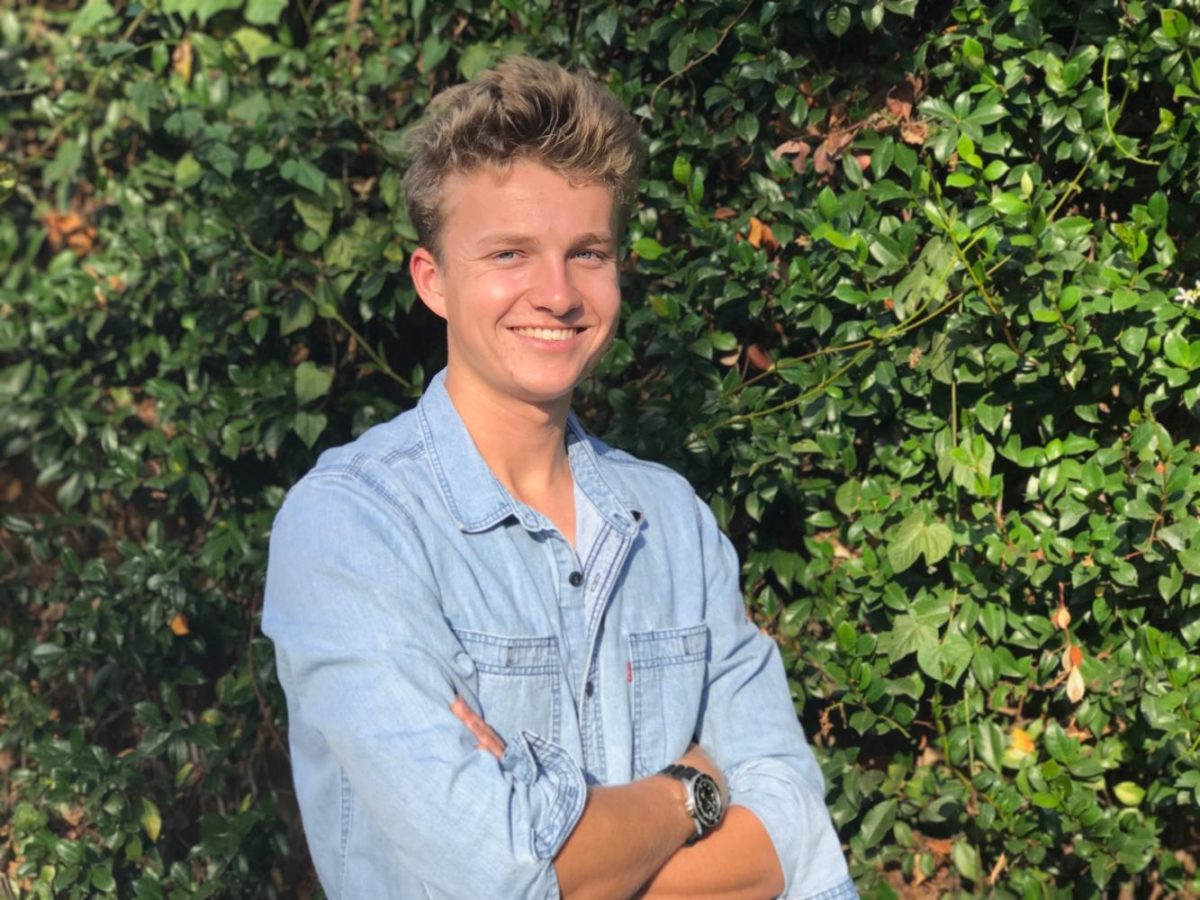 MODG graduate Noah Lovold, now a freshman at California State University, Long Beach, was asked a few questions about what it's been like transitioning from high school into college, where he is studying music as a pianist.
VOX: How has your Catholic formation and MODG schooling helped in college life?
Noah: Catholic formation and MODG schooling have given me a sturdy foundation in Christ and a strong sense of independence.  MODG has been an excellent precursor to college and to life, stressing the importance of accountability, hard work, and overall integrity.  In a world that is spinning away, the Catholic Church has provided me with a center.
V: What made you choose Cal State Long Beach for college?
N: The first impactful classical concert I ever attended was by pianist Alpin Hong at the CSULB Carpenter Center.  I was 13 and he played Chopin's 4th Ballade; it has stuck with me ever since.  Masterpiece.  I want to play on that same stage.
V: Is college different from what you expected?
N: No big surprises so far.  I'm there Monday-Friday, half days.  I did not expect I'd be singing in a choir!  But it's one of the highlights of my schedule.  We're working on Cantique de Jean Racine by Faure and it's beautiful.
V: How did you decide you wanted to become a pianist? Had you always thought that in high school?
N: I've always dreamed of a life in the arts, whether visual or performing.
V: What are your music classes like?
N: I really enjoy my music classes–they're all the perfect size.  Choir has over fifty singers which is great, and my theory classes have around twenty students.  My favorite part of theory class is analyzing harmony.  Last week we analyzed a Bach chorale, dividing the four voices into soprano, alto, tenor, and bass.  We sung a passage and heard all four voices intertwine together: it was amazing.
V: What pieces are you learning this year?
N: I'm currently working on Ravel's G Major Piano Concerto, Prokofiev's 3rd Sonata, and Schubert's D664, all of which are incredible.  The Ravel is my favorite: wild variety of magical harmonies and rhythms.
V: How is this year different from all your previous years of studying piano?
N: I have to learn my repertoire at a faster pace, since I have a jury (performance) at the end of each semester.  I also have access to grand pianos in private practice rooms.
V: Has changing piano teachers been difficult, or is it helpful to have a new point of view?
N: Music can be very subjective, which is often a great thing.  It's the reason listeners appreciate different pianists' takes on the same piece of music.  Everyone has something unique to say and to share, so I think it is very helpful to be exposed to new points of view.
V: Do you have any competitions or recitals you are performing in this year for college?
N: I'm performing the first movement of the Brahm's B Major Piano Trio in October.  My jury, which is my first semester performance/assessment, is in December.
V: What advice would you give to high schoolers about transitioning from MODG to college?
N: Make friends with people who share your beliefs and with people who don't.  Join a Catholic club.  Don't let any gnawing questions go unanswered and use the Catechism of the Catholic Church as an invaluable resource.  Pray daily.  Guard your eyes carefully but don't keep them shut.
About the Writer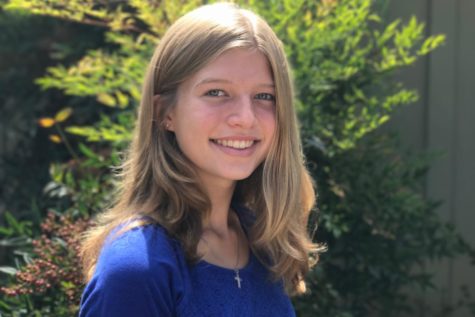 Abigail Lovold, Reporter
Junior at Mother of Divine Grace.