Where Are They Now: Anna Conroy
MODG graduate Anna Conroy shares with VOX Reporter Gracie Feltes what life is like at Thomas Aquinas College, a Catholic liberal arts college located in Santa Paula, CA.
1. How has your Catholic formation helped in college life?
Growing up in a Catholic home has informed how I live my new life as a college student. I am blessed to be attending a Catholic school, Thomas Aquinas College, where living the Faith is made easy by frequent opportunities for Mass, Confession, school prayer, and more. Since living my faith is one thing that hasn't changed in my life while so many other elements have, it's become even clearer to me how invaluable my faith is to me. Frequentation of the Sacraments, prayer before studies etc. help me meet the adjustments and new challenges college brings.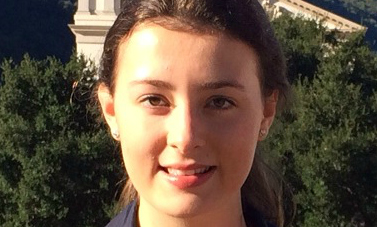 2. How has it been adjusting to attending a brick and mortar classroom rather than a virtual one?
It's actually been a fairly easy and smooth transition. I believe my years of taking MODG LS classes helped tremendously in that adjustment. Interacting with classmates and teachers across the country via the Internet is definitely unique, but it's not so very different from attending a real classroom. The goal—learning—is the same in both cases and I think it is for that reason that I found going from learning in a virtual classroom to learning in an actual one a very natural step.

3. How have you found living on your own; what are the pluses and minuses?
Living on my own is definitely different! I miss my family, but living in a dorm with my peers is a lot of fun. It is a blessing to live on campus with young people at the same stage in life as I am. It's wonderful living among fellow learners; we're all in the same boat and so are able to support and help each other.

4. What are the opportunities to practice your faith on campus or off?
To name just a few such opportunities: Mass and Confession are offered four times a day. Benediction and the Rosary are also prayed daily. There is a group that weekly prays outsides a local abortion clinic. The members of each dorm pray night prayer together.

5. What's it like eating in the dining hall?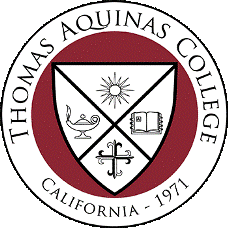 It's a lot of fun! Meals are a great time for relaxed socializing with teachers and classmates in between studies, classes, and other activities.
6. What do you do for fun?
Weekly dancing—waltz and swing— is one of my favorite things to do for fun. I've also enjoyed hiking in nearby mountains, visiting ocean beaches and participating in TAC's various other extracurriculars
7. What extracurricular activities are there to do on campus?
Intramural sports such as football, volley ball and soccer are very popular at TAC. There are also several choirs and a drama group. Students organize games, tournaments, musical and dramatic performances throughout the school year. Swing and other forms of dancing are also very popular.

8. How did MODG curriculum help prepare you for college?
Going through MODG's program was a truly excellent preparation for college. The discipline of the program and the excellence of the curriculum have proven to be a firm foundation on which to build a college education. Specifically, MODG taught me to study well and participate well in class. MODG guided me in learning important skills such as thinking, listening, communicating, discussing, writing, and test-taking, all of which are important to success at college.
9. What is unique about your college?
Thomas Aquinas College has a four-year integrated curriculum. This means that all students who go through the program study exactly the same material, namely, the Liberal Arts and Sciences, and graduate with the same degree. TAC is also a Discussion Method, Great Books school.
10. What advice do you have for MODG seniors just starting the application process?
I recommend submitting applications to the schools you're thinking of attending sooner than later. That way, you can be clear about what colleges you are seriously considering and have definite options before you. It is far less stressful to know you are definitely accepted to multiple schools and then to choose among them than it is to spend senior year deciding on which one school you want to attend, applying at the last minute and chancing acceptance.