MODG on Location: The Lost Celtic Art of Holy Family Church in Buffalo, NY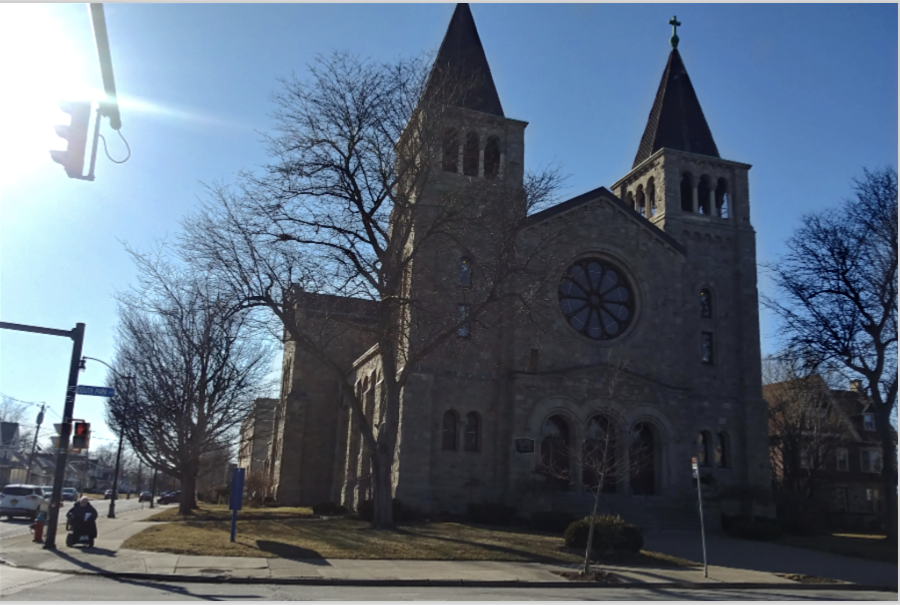 Beneath layers of blue and white paint, the walls of Holy Family Church are covered with Celtic Art. The church, built in Buffalo, NY in 1907, was visited in 1912 by Danish artist Holvag Rambush. Rambush received permission to paint the walls of the church, and sure enough, he painted them beautifully, and designed his work after the Book of Kells, which is a Latin manuscript of the four Gospels and some other works written and illuminated in about 800 A.D. by monks in the Irish monastery of Kells. It is considered one of Ireland's most precious national treasures, and has been kept on display at Trinity College in Dublin, Ireland since 1661.
Because Holy Family was designed after the artwork in this manuscript, one newspaper declared it "the mother church of Celtic art in America" in 1935. Rambush's work is now painted over, and has been for about sixty years.
Now, however, Swiatek Studios, a family-owned art restoration company, has begun a project to peel back the paint, and revive the church's lost art. Henry Swiatek and his daughter Stacy, the current owners of Swiatek Studios, shared their plans with the parishioners of Holy Family.
Stacey commented on the Swiatek Studio's plans for the restoration.
"It's kind of like a family secret, so I can't indulge what it is," she said about the process of removing the paint, "but we take chemicals and then we wipe it down in different layers, and then we wash it down till we get to our main source, and that's the original stencil."
MODG News also asked Stacey what would be found once the paint was removed.
"You're going to find the original stencils made by Rombush. A lot of them were hand painted, a lot of them were done by stencils, and that's what you're going to find, the original artwork of the church."
When asked how much of the church Swiatek Studios planned to restore, Stacey replied:
"The plan is to do the Blessed Mother's niche, and then St. Joseph's niche, but we really want to do the sanctuary mural, because behind the sanctuary mural is real gold that they covered over. The whole back wall is all Celtic tapestry."
The project may take two years, two decades, or two lifetimes. However long it takes, the Irish Catholics of Buffalo, NY are in for a monumental reminder of their Irish heritage.
About the Writer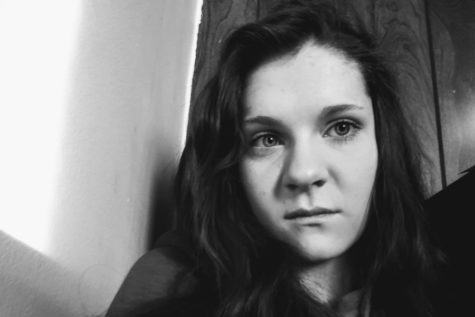 Joanna O'Brien, Managing Editor
Senior at Mother of Divine Grace School.