Saint Spotlight: Saint Cecilia
St. Cecilia is the Patron Saint of Music who was martyred for her faith in the late 5th century. She was born into a wealthy family in Rome, Italy. At a very young age, she was married off to a man named Valerian, who was a pagan at the time. However, Cecilia had made a vow of chastity to God. So, she wore sack-cloth and fasted as she prayed to the saints and angels to protect her. On her wedding day, the Church has said that St. Cecilia sang a song from her heart to God about her love for Him. Based on her story, she told Valerian that she had taken a vow of chastity and that an angel sent by God was protecting her. Valerian wished to see the angel and Cecilia said that he would as long as he travelled to the third milestone on Via Appia and received his baptism from Pope Urban.
When he returned home, he saw the angel crowning Cecilia with roses. As a result, Valerian became a devout Catholic and he helped his brother, Tibertius, to convert. Sadly, Valerian and his brother were martyred for not giving sacrifices to the pagan gods. After losing them, Cecilia helped convert another 400 souls and preached to all of the people. However, after being overheard by the Roman officials, she was arrested and sentenced to death.
Her martyrdom was one of the most memorable and intense deaths recorded. Originally, she was expected to suffocate in the baths, but instead she did not break a sweat as she prayed on her knees. Next, the executioner struck her with 3 mighty blows with his sword, but she still did not die. Others even collected her blood flowing from her wounds for 3 days until she finally perished. She is known for being the Patron Saint of Music because she is always pictured with a musical instrument, whether it is an organ or organ pipes. Her feast day is November 22.
St. Cecilia, pray for us!
Leave a Comment
About the Contributor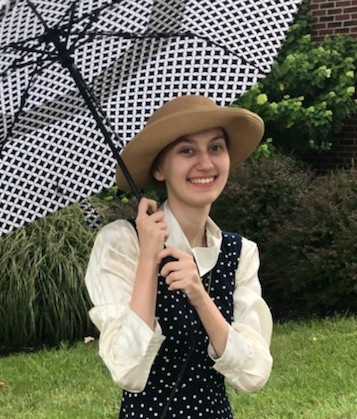 Theresa Kuecks, Reporter
Theresa Kuecks is a Journalism student and is in her senior year of high school at MODG. She hopes to attend Christendom College so that she can become...