Looking Back: 10 Years of MODG News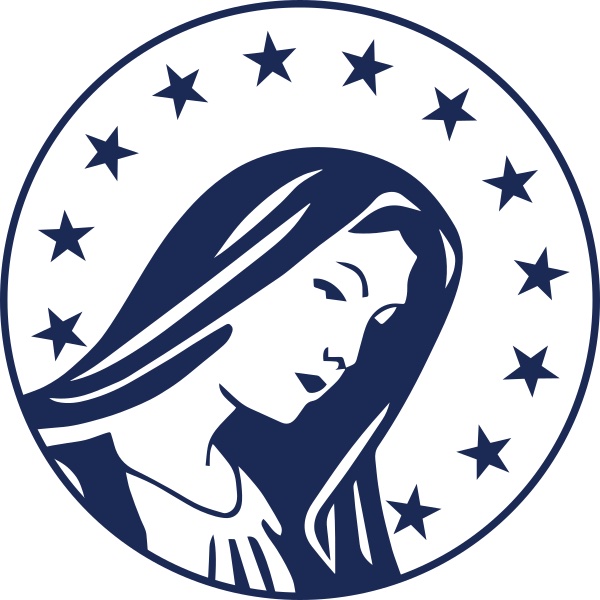 To commemorate the tenth anniversary of MODG News, several current News Production students interviewed former News Production students, as well as Mrs. Stephanie Sebastian, who has been teaching the course for the past two years, and Mrs. Kimberly McCarthy, who began and designed the course.
Mrs. McCarthy previously worked in television news as a reporter and producer, so it is only natural that she is the one who began the Journalism/News Production course, at the prompting of the Holy Spirit: "Ten years ago, I was in the [Mother of Divine Grace] Ojai office and happened to see Maggie Hayden, a school official. I asked her if the school had ever thought about starting a journalism course. She told me that yes, the school was actually thinking about that very thing!" Mrs. McCarthy then wrote a syllabus and quizzes for Journalism/News Production, and so the new course began. The creation of this new course was "pure joy" for Mrs. McCarthy, especially since she is "passionate about First Amendment rights, which includes freedom of the press." In fact, her "favorite aspect of this course is helping students understand their constitutional freedom to responsibly report on the world around them." Mrs. McCarthy also noted that it "is so amazing to see how the students over the 10 years have shaped the MODG News website," adding that it "is their passions and interests that we see" on the news site.
We've interviewed several former Journalism/News Production throughout the past decade in an effort to detail the wide array of articles that can be found on MODG News. The writers of this article have chosen their favorite article written by its respective reporter, then asked the reporter what their favorite part of Journalism/News Production was.
Interviewees and Articles:
'22-'23: Mrs. Sebastian – Teacher of the 22-23 News Production class
"What has been the most rewarding thing about being a Journalism/News Production teacher?"
"The most rewarding part is when you've been working with a student through a hard concept and that moment when they finally understand it. That's definitely the most rewarding for me."
'21-'22: Anastasia Marambos – How to Celebrate Maundy Thursday by Having a Mini-Last Supper with Your Family
"I loved that the course allowed me to be a journalist without even leaving home. It didn't feel like schoolwork. It felt like a mini career experience. The journalism book and google doc posts gave me insights into journalism, news, and media that I'd never had before, and soon I was interviewing people and writing articles like a real journalist. I also loved how I could write pretty much as many articles as I wanted to, and that often I could choose the topics. The course really got me interested in journalism, and so now I'm considering pursuing it at university and as a career."
'19-'20: Katherine Milliken – Ways to Make Money in High School
"One of the things I loved most about Journalism/News Production was the camaraderie and getting to meet/interact with my fellow students. I also always loved working on The Writer's Quill; I participated in those contests for years before I joined News Production, so it was cool to be on the other end of them and make the contests!"
'18-'19: Faith Costello – MODG Motivated
Many News Production students in the 18-19 school year were interested in health. Some amazing articles were shared by them. Some were about exercising and others were about eating healthy and creating healthy habits. Faith was especially interested in writing these articles and sharing her tips for creating a healthy lifestyle and sticking with it.
'17-'18: Emma Roberts – Therapeutic Horsemanship
"My favorite part of News Production was being co-editor with Katherine Sharafinski! It was very rewarding to lead the team and create a site that we were proud of. And Katherine is still one of my best friends!"
'13-'14: Stephanie Pipes- Jelly Bean Cookies
"I loved running the Masterchef Blog. Finding new recipes, making them, and then taking pictures for the website was a lot of fun!"
Leave a Comment