Where Are They Now: Dominic Salamida
Dominic Salamida, a MODG graduate and student at Franciscan University of Steubenville, answers 10 Questions about life at college
Ed Apen, VOX Reporter
September 30, 2014
VOX asked recent MODG graduate, Dominic Salamida, what it's like at the University of Steubenville in Steubenville, Ohio.
1.How has your Catholic formation helped in College life?
My faith has definitely been instrumental in my daily choices and decision life.  In college, you are free to do whatever you want, and there are definitely healthy and unhealthy options out there.  Faith has really been the most important thing in my life that has kept me grounded in my beliefs and decision making.
2.How has it been adjusting from a brick-and-mortar classroom rather than a virtual one?
The first several weeks in a brick and mortar classroom was a different experience for sure, and took some getting used too.  However, it has been a smooth transition moving from homeschool to college.  MODG did a good job of preparing me, especially the L.S. classes. I highly recommend those.
3.How have you found living on your own; what are the pluses and minuses?
Living on your own is great.  I definitely miss my family, being about 6 hours away from home, but there are numerous pluses that come with it also.  You get to make your own decisions perhaps for the first time, and grow as a person tremendously through it.
4.What are the opportunities to practice your faith on campus or off?
One of the things that makes Franciscan such a great school are the faith-related activities and opportunities.  There are three Masses per day, and confession each and every weekday, so the Sacraments are super accessible.  There is also Latin and Spanish Masses held every once in a while for those it appeals to.  On top of the Sacraments, there are also opportunities to participate in pro-life activities and homeless ministry.  Mission trips, both in America or outside of it, are also quite frequent.  Praise and worship, Bible studies, and plenty other ways to grow in faith are also available.  Oh, and the icing on the cake is that every dorm has its own chapel, so students can visit our Lord literally anytime they want to, 24/7.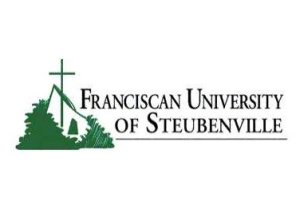 5.What's it like eating in the dining hall?
The food isn't bad.  Certainly not as good as home cooking, but after a while you get a feel for when the cafeteria serves certain foods, so you can be sure to catch your favorites.
6.What do you do for fun?
There is a great amount of fun stuff to do in every season of the school year.  Intramural sports, or sports leagues consisting just of students on campus, are a blast and I play, or intend to play, ultimate frisbee, volleyball, flag football, and basketball intramurals.  There are also lots of concerts and dances, which are awesome!  Personally, my favorite thing to do in my spare time is either to play intramurals, work out in the gym, or hang out with friends.
7.What extracurricular activities are there to do on campus?
As I've mentioned above, intramurals and intercollegiate sports are available.  There's also a ton of student clubs, such as the outdoors club and the theater program.  Retreats, dances, and different fests are also routine.
8.How did MODG curriculum prepare you for college?
As I said, MODG did a good job preparing me for the college workload.  There is more work to do than in high school, but the work ethic that MODG helps foster is a huge help in adjusting to the classes and work.  Also, L.S. classes do a good job of giving students a feel for what a brick and mortar classroom is like, making the transition easier.
9.What is unique about your college?
Franciscan University has so many great things about it, but since I can only name a few, the Study Abroad program here is really special and unique to our college.  Students get the chance of a lifetime to study for a semester in Austria, getting the chance to tour Europe and visit the Vatican and various other fantastic places.  Also, vibrant, joyful spiritual life also sets Franciscan apart from other schools.
10.What advice do you have for MODG seniors just starting the application process?
The advice I'd give MODG seniors would be to apply early, write as many scholarship essays as you can (they can really add up and help a lot!), and just to soak it all in.  This time of your life is special, and before you know it you'll be looking back on it.  I remember when I was the one emailing college students the good old ten questions, and the past year has absolutely flown by since then.  So my main advice would be just to enjoy every day and try not to let stress spoil your college process.  And always remember God has a unique and special plan for all of your lives, whether it's what you envision right now or not.
God bless you all and good luck!
Note: Where Are They Now ten questions are done via email between VOX Reporters and the college students.
About the Writer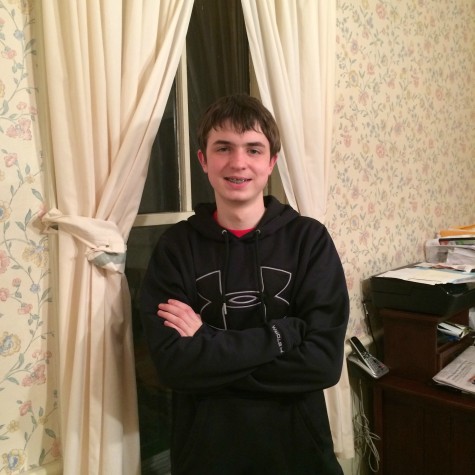 Ed Apen, VOX Reporter
VOX Reporter  Ed Apen is a junior at Mother of Divine Grace School.  Ed is also a Social Media Editor for VOX.