Saint Spotlight: St. John Paul II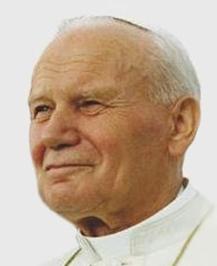 "Be not Afraid!" Millions of people, from every country, race, and religion, stood in silent unison, waiting and listening. A man walked onto the balcony: a Polish man, clothed in white. He spoke. Words of reassurance, of inspiration, of humility and of peace echoed over the loudspeakers. Karol Wojtila was the new pope.
Background:
Born in the year 1920, in Wadowice, Poland, Karol Wojtila was the youngest child of Emilia and Karol Wajtila. The young boy's childhood was marked with sadness. At the age of twelve, both Karol's mother and his older brother had died, and by the age of nineteen, his life was thrown into fear with Russia and Germany's invasion of Poland.
Forced to work the quarries by the Germans, Karol Wajtila soon learned that his calling was that of the priesthood. He secretly began his studies in 1942 for fear of being found by the Germans and in the year 1946, he was ordained a priest. Father Karol was greatly loved by everyone who knew him, both for his kindness as well as his overwhelming generosity. Though he himself objected greatly to any kind of promotion, because of his great wisdom and holiness he was made a bishop, soon after an archbishop, and only three years later, in 1967, cardinal.
Eleven years later, Cardinal Wojtila became Pope John Paul II.
His Impact:
Pope John Paul II was probably the most loved pope of all time. During his pontificate, he visited over one hundred and fifty countries, met with the leaders from all over the world, and personally spoke to millions of people. He was a protector of the oppressed and strove for equality worldwide. He was close friends with President Ronald Reagan and is known as being one of the leading voices who brought about the fall of the Berlin Wall. He passionately loved the youth, and wrote several works, most notably 'The Theology of the Body', helping them to live lives of virtue. In New Zealand, when speaking to the youth there, he gave a speech, which is one that he gave to young people all around the world. An excerpt of it, which clearly illustrates both his love for people and his desire for their well-being, is here:
Do not be afraid, then, when love makes demands.
Do not be afraid when love requires sacrifice. Do not be afraid of the Cross of Christ. The Cross is the Tree of Life. It is the source of all joy and peace. It was the only way for Jesus to reach resurrection and triumph. It is the only way for us to share in his life, now and forever.
Young people of New Zealand: Jesus is with you. Do not be afraid!
St. John Paul died in 2005, but he will be remembered forever. St. John Paul II, pray for us!
Leave a Comment
About the Contributor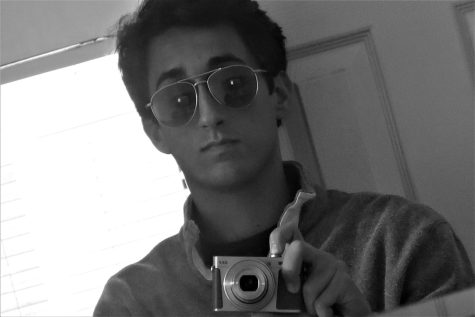 JohnPaul Pascale, Reporter
Among other things, JohnPaul Pascale dabbles in writing (especially politically motivated), thoroughly savors a good conversation, is always searching...