Valentine's Day: The Origin Story
Red roses, chocolate-covered strawberries, and boxes of chocolates are just a few of the things that come to mind when thinking about Valentine's Day. But unfortunately, the gooey caramel chocolate truffles and heart-shaped lollipops often outshine the person for whom the holiday was created. Although those material goods can be pretty tasty and beautiful, they are not what Valentine's Day is all about! Valentine's Day is actually the feast day of Saint Valentine, the Roman patron saint of lovers, epileptics, and beekeepers.
Although little is known about Saint Valentine, many say he passed out paper hearts to remind people of God's love and delivered secret letters to imprisoned lovers. He also performed weddings for young couples who were forbidden to be married due to a law in ancient Rome that prevented new marriages. The law was put into place because the Roman Emperor Claudius wanted to recruit as many soldiers as possible and have them focus only on work. Valentine defied the law and was sent to jail because he knew it was his life's purpose to spread love to others.
The tradition of writing love notes began when St. Valentine wrote letters to a young blind girl named Julia. Julia was the daughter of Asterious, the jail keeper, another person whom Saint Valentine befriended. It would not be very long until St.Valentine was martyred. That note to Julia was his very last and the beginning of his miracles. Many say soon after St. Valentine was martyred, Julia was cured of her blindness so she could read that very last note St. Valentine had left her. Since that miracle, people have prayed for St. Valentine to intercede in their love life and bring them peace, love, and joy.
Happy Valentine's Day! No, wait….Happy St. Valentine's Day!
Leave a Comment
About the Contributor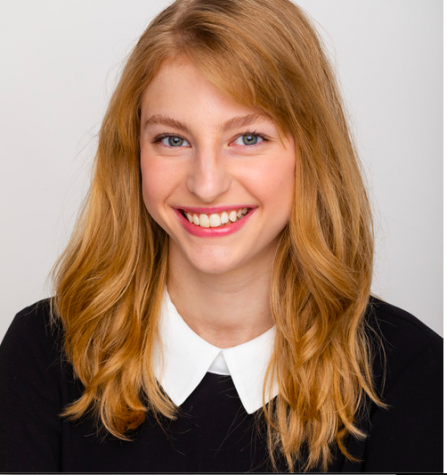 Tate Chapman, Reporter
Tate Chapman is a senior at MODG. She plans to major in Broadcast Journalism when she attends college next year.