Saint Spotlight: St. Teresa of Avila
St. Teresa of Avila was born in Spain in 1515. She joined the Incarnation Convent, but came down with a severe sickness from which the doctors told her she would probably remain an invalid. Instead, she prayed to St. Joseph and he cured her. Teresa remained in this order for about 26 years.
Teresa found it hard to pray and to focus on talking to Jesus. When she was 38, she went into the chapel to pray. Seeing a picture of Jesus during His Passion, Teresa realized that her sins had caused Jesus this suffering. After this, she started to pray more and stopped hoping that time for prayer would be over. Teresa eventually had a very close relationship with Jesus, and would often pray for hours at a time. During one of her ecstasies, an angel pierced her heart!
"
Let nothing disturb you
Let nothing frighten you,
All things are passing away;
God never changes.
Patience obtains all things
Whoever lacks nothing;
God alone suffices."
— St. Teresa of Avila
The rule of her convent was not how it should have been, so Teresa and her friends decided to start a firmer rule of this order. After receiving permission in 1562, they opened a convent called St. Joseph's convent. Teresa became the Mother of this convent when she was 47 years old.
Teresa received permission to start more convents in 1567, and she opened 16 convents throughout Spain. She also started a reform of friars, and St. John of the Cross was one of the first to join it.
Teresa was the first Carmelite nun and the second woman to become a Doctor of the Church. Two of her most famous books are The Way of Perfection and The Interior Castle.
She died on October 4th, 1582, and is the Patron Saint of headaches and of Spain. Nine months after she was buried, her body was exhumed, and she was found incorrupt. The dart that the angel pierced her heart with could be seen.
St. Teresa of Avila, pray for us!
"
It is love alone that gives worth to all things."
— St. Teresa of Avila
Leave a Comment
About the Contributor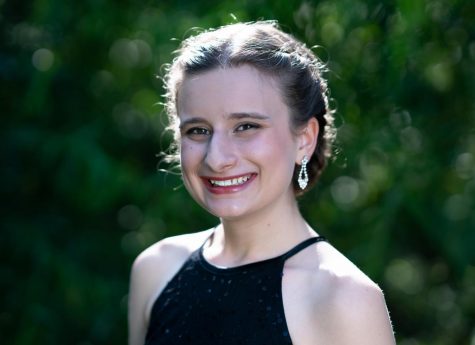 Susannah Cope, Reporter
Susannah Cope is a journalism student and a junior at Mother of Divine Grace School. She loves reading, singing, leading Bible studies, and watching movies.