Where Are They Now: Life at College for MODG Grads
Bridget Collart, a MODG graduate and student at Benedictine College, answered 10 Questions about life at college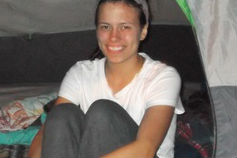 1. How has your Catholic formation helped in college life?    Growing up in a strong Catholic family helped me to build a strong character. I still make mistakes all the time, but I am so thankful that I have the foundation I need to make the right decisions, and when college life gets stressful I always know I can run to Jesus in the adoration chapel.
2. How has it been adjusting to attending a brick and mortar classroom rather than a virtual one?    It was different at first, but not difficult to adjust.
3. How have you found living on your own; what are the pluses and minuses?    I miss my family a lot, but it doesn't feel right to say that I live on my own. The community and residential life here at Benedictine is really awesome! In fact, one of the four "pillars" of Benedictine College is its residential life, so it's almost like living with another family here. The pluses are the wonderful friends I've made, and I can't think of any minuses;)
4. What are the opportunities to practice your faith on campus or off?   This question could take a long time to answer:) There are always opportunities to get involved and practice your faith. Just a few of them are ministry team, which helps to organize on-campus events, service team, which serves the local community through events like visiting nursing homes and working at soup kitchens, and Ravens Respect Life(we're leading the March for Life this year!), which is absolutely awesome! There are also four different mass times each day, and a perpetual adoration chapel, so Jesus is very present here;)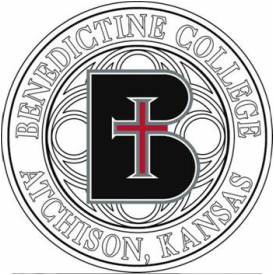 5. What's it like eating in the dining hall?    It's kind of crowded at present, because they're remodeling it to make it bigger, but it's fun seeing friends at the end of a long day of classes or at lunch.
6. What do you do for fun?    I love to go hiking in the woods behind the abbey with friends. Intramural sports are also a lot of fun, especially soccer! Also, a special BC tradition is to go to the Daylight Donuts in town with friends when it opens at 2am in the morning on Friday nights. I'm pretty lame, though, because although I've meant to go many, many times, I always end up falling asleep! I know people who have never missed a single weekend, though, and one of these days I'll stop being lame and do it 😛
7.What extracurricular activities are there to do on campus?   There's always intramurals going on, and swing dancing is a pretty big thing every weekend. Also, the dorms take turns sponsoring "alcohol-free" events throughout the school year. All the residents of the dorm pitch in to help put on a fun on-campus event such as a lip-syncing contest or talent show.
8.How did MODG (or general High School) curriculum help prepare you for college?    It definitely gave me a really strong academic background. I have never felt overwhelmed in any of my classes because, even though they're difficult, I feel they are just building off of what I have already learned. It also taught me really useful study habits and work ethic.
9.What is unique about your college?    Probably the strong community life and the fun traditions. The community is what really struck me when I visited and made me want to come here. Everybody said hello to everybody else, opened doors for people, talked, and just seemed really happy. Also, BC has many unique traditions. My favorite is the beanie. At the beginning of every school year, the freshmen are treated to a special beanie banquet where they receive their beanies from the president. They have to wear them on their heads for a week, during which any sophomore, junior, or senior has the exalted privilege of pulling it off their heads and making them caw at the top of their voice to get it back. Don't be scared, though, it's tons of fun because you're surrounded by fellow freshmen who are in the same predicament as yourself!
10. What do you plan to do differently this semester than last?    This semester I hope to do sidewalk counseling with Ravens Respect Life. It's kind of scary, but I'm excited at the same time!
About the Writer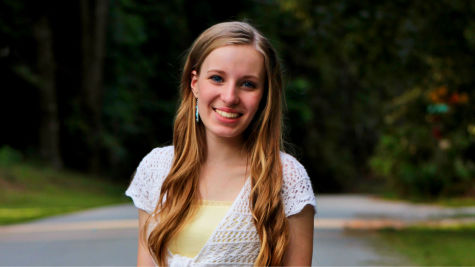 Mary Hammer, Managing Editor
Managing Editor Mary Hammer is a junior at Mother of Divine Grace School.

Contact her at [email protected]