Wholesome Family Movies Part 2
The Scarlet and the Black (1983)
2h 23min not rated
Based on a true story, this is the story of the incredible wit and bravery of Monsignor Hugh O'Flaherty during World War II in Rome. He began to hide escaped prisoners from the SS and ended up having to make the grave decision as to whether to continue this work or to put his life in danger. This is a story of excitement and action but also of great faith.
What Katy Did (2004)
1hr 30min not rated
A spunky 13-year-old named Katy is being raised by her widowed father and her aunt. She is excited to learn that her sickly cousin is coming to live with them. Katy is just as untidy and unruly as ever, though, and her father is seriously thinking of sending her to boarding school. But suddenly a tragic accident changes her life forever.
Miracles From Heaven (2016)
1hr 49min PG
Based on a true story, this movie tells the miraculous story of Anna Beam who has been diagnosed with a fatal stomach disease. Her mother, Christi Beam, knows that Anna is dying and is trying franticly to save her. During these trying times, Christi loses her own faith in God. But when Anna begins to talk of heaven after a tragic accident, everything changes.
The War of the Vendee
Film on Formed
This film was made by homeschoolers and is very well-acted. It tells the story of the Vendee, a small Catholic community during the French Revolution. This small community shows great bravery by gathering an army against the mighty French army. This movie is full of action but is great for the entire family.
Mr. Smith Goes to Washington (1939)
2hr 9min not rated
This is a delightful comedy starring Frank Capra who played George Bailey in "It's a Wonderful Life". When Jefferson Smith gets appointed to the Senate, he innocently stumbles into an unfair and corrupt plan. He decides to take a stand in Congress and fight for the truth no matter what the costs.
Misty (1961)
1hr 31min not rated
If you love horses, you will love this movie! It is the story of a boy named Paul Beebe who accompanied his father to help round up ponies with the Chincoteague Fire Department. He aims to round up Phantom but, to their surprise, she has a foal named Misty. They round both of them up and Paul begins earning money to buy Phantom.
The Princess Bride (1987)
1hr 38 min PG
A tale of adventure, revenge, royalty, and true love, this cult classic will be sure to have the whole family laughing. Princess Buttercup has fallen in love with a simple farm boy named Wesley but when news comes to her that he has been killed and that she is to marry the prince, she despairs. But soon an exciting adventure unfolds.
Leave a Comment
About the Contributor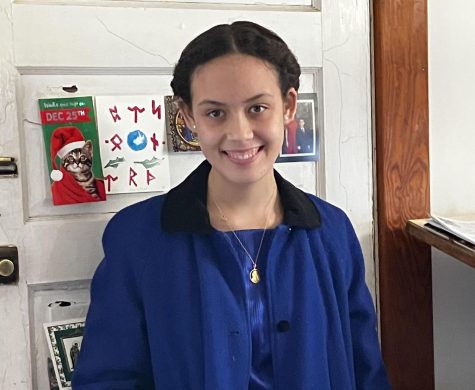 Luciana Karafa, Reporter
Luciana is a 17 year old junior from Virginia. She quite enjoys singing, reading, writing, talking to her friends, baking and writing letters to her penpals....