Wholesome Family Movies
Often in this world we live in, it is hard to find good, wholesome movies. If you look hard enough, though, you will find some gems. In this article, I have included some of my family's favorite movies that are not as well-known.
Carrie's War (2003)
1hr 30min BBC
This movie is based on the book Carrie's War written by Nina Bawden. It is one of the rare movies that actually follows the book exactly. It is a story about a young teen named Carrie and her brother who are sent away from London during the bombing of World War II. They meet great friends and also learn of a dark legend, that of a certain skull.
The Perfect Game (2010)
1hr 58min PG
Based on a true story, this movie is the beautiful story of a bunch of Mexican kids who team up to become a Little League baseball team and play in the Little League World Series. This movie has a little of everything including humor, lots of boy fun, Catholic themes, and even a little bit of romance. A perfect watch for the whole family.
The Rise of the Guardians (2012)
1hr 37min PG
This is a fun but meaningful film that all ages will enjoy. It follows the story of Jack Frost as he is called by the moon to become a guardian. But the boogie man is sowing darkness and the faith of the children in guardians is dwindling. The Guardians must do something to stop the children from doubting.
The Parent trap (1961)
2hr 8min G
The story of twins, separated at birth, who meet at camp and decide to switch on their parents. They are trying to get their parents back together when something (or should I say someone) gets in the way. A delightful comedy and drama!
Stg. Stubby: An American Hero (2018)
1hr 34min PG
An animated movie based on a true story of a dog hero. It follows the story of a dog named Stubby as he went into the military and saved many lives during World War I. A perfect movie for any dog lover!
The Rookie (2002)
2hr 8min G
Based on a true story, this is the story of a husband and father who had always dreamed of being in Major League Baseball. He tried out for the minor leagues after the high school team he coached made a deal with him. Cheered on by his son who has every faith in his dad, his dream comes true.
Christmas Oranges (2012)
1hr 40 min PG
This is the touching story of a girl who lives in an orphanage that she calls home. But when tragedy hits, she is forced to move to a different orphanage where all the children fear Mr. Crampton, the head of the orphanage. She also is afraid of him and thinks of him as a hard, unfeeling man until she discovers his most guarded secret.
View Comments (2)
About the Contributor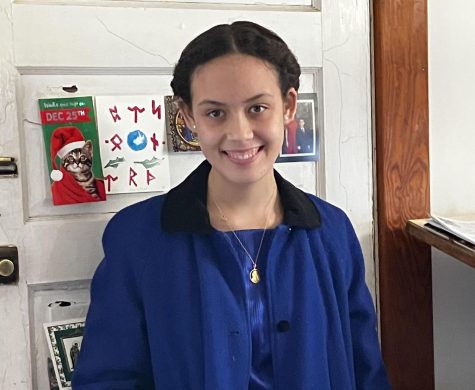 Luciana Karafa, Reporter
Luciana is a 17 year old junior from Virginia. She quite enjoys singing, reading, writing, talking to her friends, baking and writing letters to her penpals....