A MODG Elective: Test Prep
Are you going to be taking the ACT, SAT, or CLT? MODG has a Test Prep Class for 10th-12th graders to help you study! Test Prep is for 10th-12th graders and, like Art History, will be offered in the second semester!
Joseph Sacco, a senior, answered several questions about what was most helpful, his teachers, and balancing it with other classes.
What grade were you in when you took Test Prep? Do you recommend taking it in that grade? What semester did you take it? "I was in 10th Grade—Sophomore Year, and I took it in the Fall semester. I think that was as good a time as any, for me. I ended up taking the CLT 10 the following Spring, and the class helped a great deal in preparing me. The earlier, the better, I think—especially if you plan on taking a standardized test shortly after."
Was it beneficial? "Most definitely, yes."
Who did you have for your teacher? What did you like about his or her teaching method? "I had Mrs. Peddemors and Mrs. Mills. They were quite good—which shouldn't come as a surprise if you've had Mrs. Peddemors before! She covered the grammar, writing, and reading sections, while Mrs. Mills took the mathematics. They helped the class to both better understand the content of the test and learn strategies to make taking the test more efficient."
What does a standard class look like? "From what I remember, students would take a given section, either timed or untimed, from the ACT, CLT, or SAT, mark which questions they missed, and the class would go over the most frequently missed questions together."
How did Test Prep prepare you for the CLT, ACT, and SAT? "The test-taking strategies I learned were the most invaluable part of the class, for me. To some extent, your success on a standardized test depends on how well you can take it rather than how well you know the topics. Without those strategies, I would have been significantly less efficient."
How hard was it to balance Test Prep with other LS classes? "It wasn't terribly difficult to keep up with. Each week only had one assigned section or test, so (especially if it's timed) you do it once, and it's over with."
What tips would you give to students taking Test Prep in the spring? "DO NOT PROCRASTINATE. That goes for everything, of course—but all too often I would find myself staying up late doing homework the night before class because I waited too long. You will get a lot more out of it and have a much better time if you stay on top of the assignments!"
Have you taken Test Prep? Comment below! We'd love to hear your experience.
Would you like to learn about all of MODG's electives? Read the interview with News Production senior Kaitlyn Gallagher about Art History, and look at the Course Catalog!
Leave a Comment
About the Contributor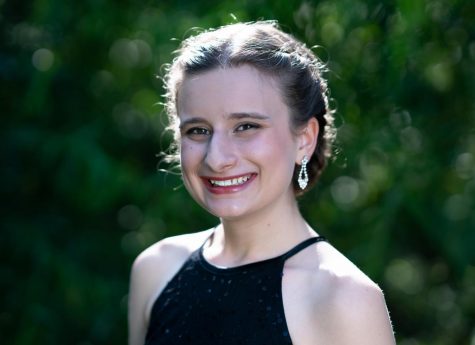 Susannah Cope, Reporter
Susannah Cope is a journalism student and a junior at Mother of Divine Grace School. She loves reading, singing, leading Bible studies, and watching movies.