A MODG Elective: Art History
Did you know that MODG has many elective classes? One elective class is Fine Arts: Art History and is for 10th-12th graders. It will be offered in this upcoming second semester!
Kaitlyn Gallagher, a senior, answered several questions about the work and benefits, and gave tips for students who are taking it!
What grade were you in when you took Art History? Do you recommend taking it in that grade? What semester did you take it? "I took Art History in the first semester of 11th grade (2020). I recommend taking Art History in any grade! I was able to balance Art History on top of my other schoolwork."
Was it beneficial? "I found it extremely beneficial to understanding architecture and art. It was a fascinating class that encouraged me to appreciate art throughout history and different styles. It also encouraged me to appreciate the evolution of art."
Who did you have for your teacher? What did you like about his or her teaching method? "My teacher was Rachel Oleson and she was a great teacher! She prepared us well for the tests and had great lectures. The discussions we had were fruitful and interesting and Mrs. Oleson led them very well!"
What does a standard class look like? "We would discuss questions that were given us beforehand on the assigned reading. We would then look at examples of art that we read about. We studied art in a chronological order from ancient to modern day art styles, innovation, and beliefs."
What did this class do to foster your love of art? "What fostered my love the most was reading "A Letter to Artists" by Pope Saint John Paul II. The discussion of this letter connected the whole course to God, his creation, and the artist's role as those who partake in his creative act. Beauty was seen as a reflection of God, and art which represents what is whole and good and created by God is found to be the most beautiful, because it reflects God's goodness.
My love of art was fostered by giving a sense of responsibility when admiring art and creating it. Beauty is important and images mean something. I also was able to begin to recognize characteristics unique to different styles and times of art. This allows me to appreciate art more! Especially art before perspective was really understood I can see with a greater admiration."
How hard was it to balance Art History with other LS classes? "I found Art History relatively easy to balance with the other LS Classes. The course is mainly reading and quizzes, with minimal writing. It was based more on discussion in classes, which I loved! I also found it an enjoyable break from other subjects that may have been stressing me out."
What tips would you give to students taking Art History in the spring? "Take notes in Art History class! What you learn I found was so invaluable and I wish I took more notes so I would be able to reference the classes. Also, the reading is very important for this course since the course is almost entirely reading and discussion of the texts. Many of the quizzes were, in fact, open book. For the quizzes that weren't open book, the content was reviewed in class before they were assigned. Also enjoy it! Enjoy being exposed to the art and learning about these master artists. Allow yourself to be brought closer to God through beauty; even if it may feel like it wouldn't connect you to Him, beauty always stems from God!"
Have you taken Art History? Comment below! We'd love to hear your experience.
Would you like to learn about all of MODG's electives? Look at the Course Catalog!
Leave a Comment
About the Contributor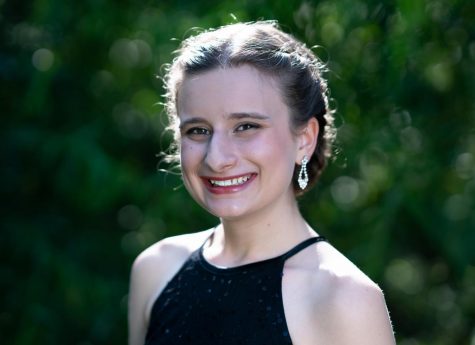 Susannah Cope, Reporter
Susannah Cope is a journalism student and a junior at Mother of Divine Grace School. She loves reading, singing, leading Bible studies, and watching movies.