Mrs. Hansen: Interviewing a MODG Mom and Teacher
Interviewing Mrs. Hansen: MODG Teacher and Mom
How long have you been a Biology teacher for MODG?
I've been teaching for MODG for 7 or 8 years. I really can't recall exactly.
What influenced your choice to begin teaching?
My parents were both teachers and I am married to one, too. It was natural to share my love of science with students because I saw that modelled throughout my life.
What is it like being a busy mom while simultaneously being a teacher?
My life is slightly less busy since 3 of my kids have graduated from MODG. However, I still teach for 2 community colleges online while schooling my last 2 kids and working for MODG. I have become fairly adept at being busy all the time, so it is my normal day to day. However, what I teach in all my jobs is related, so each position strengthens the others. My online work has enabled me to stay home to teach my own kids, which is a great blessing. I think the combination of homeschooling and being a MODG teacher is so positive because it reminds me of the universal nature of our faith and our vocation to homeschool.
How do you like teaching Biology?
I love teaching biology and telling stories about science to hopefully inspire students. My goal is for students to relate to even one aspect of the course so they can better appreciate God's great design.
Are there any classes besides Biology that you have taught or that you would want to teach?
I teach versions of natural science and chemistry to my local homeschool group, so I would love to teach one or both of these to MODG students someday – maybe when my own kids have graduated.
In your opinion, what are the advantages of teaching science through a Christian viewpoint?
A major goal of MODG and classical education is to help students develop critical thinking skills that will eventually lead to the understanding of ultimate Truth. Teaching science through a Christian lens allows me the freedom to discuss the truths of our faith while discussing biology concepts. It is really freeing to be able to do this as a teacher and Catholic.
What are some things that you think makes MODG stand apart from other schools?
The close relationship between parents and teachers is important to MODG. The fact that MODG recognizes parents as the primary educators of their children and works to support them in their vocation is uncommon in the world today. I've been appreciating, as well, the opportunity to collaborate with people in the main office on the development of a new syllabus. They are always willing to answer questions, receive input, and provide support to me as a teacher. This makes MODG stand apart from my other teaching positions. And I sure love the transcript that high school graduates receive. It has made applying to college so much easier than unenrolled homeschoolers might experience.
How do you think MODG prepares students for college and eventually the working world?
MODG has more than adequately prepared my own children for the transition to college. With my first child, I was really just figuring things out about homeschooling and was new to the classical education model. Yet, that child is now a young adult currently working on a masters degree in resource economics. She has great confidence in her study and research skills – all stemming from the independent learning that was fostered by homeschooling. My second child said it best when she was offering encouragement to my most recent MODG high school child. She yelled from another room when her sister was a bit frustrated with a MODG assignment, "Trust the process!"
Can you offer any tips to highschool students on how to be a good student and be successful after highschool?
1. Take ownership of your learning.
2. Don't be afraid to advocate for yourself and ask for help – teachers and employers want to help people succeed.
3. Don't procrastinate.
4. Find what you love and enjoy the learning process – This may require learning about many things that you think you might not enjoy, but you'll probably be surprised in the end
(I've been surprised this year to develop a greater appreciation of Ancient History).
5. Trust that your parents are homeschooling you out of love – Give them a word of thanks on occasion.
Leave a Comment
About the Contributor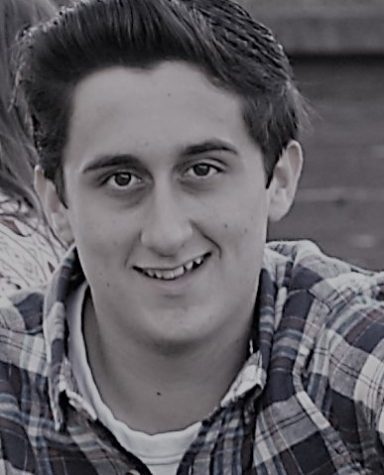 JohnPaul Pascale, Reporter
JohnPaul Pascale is a sophomore in Mother of Divine Grace school, an avid pianist, a devoted Spikeballer, and a Patriotic American in the blood. He hopes...