A MODGer's Guide to Benedictine College Presidential Scholars Weekend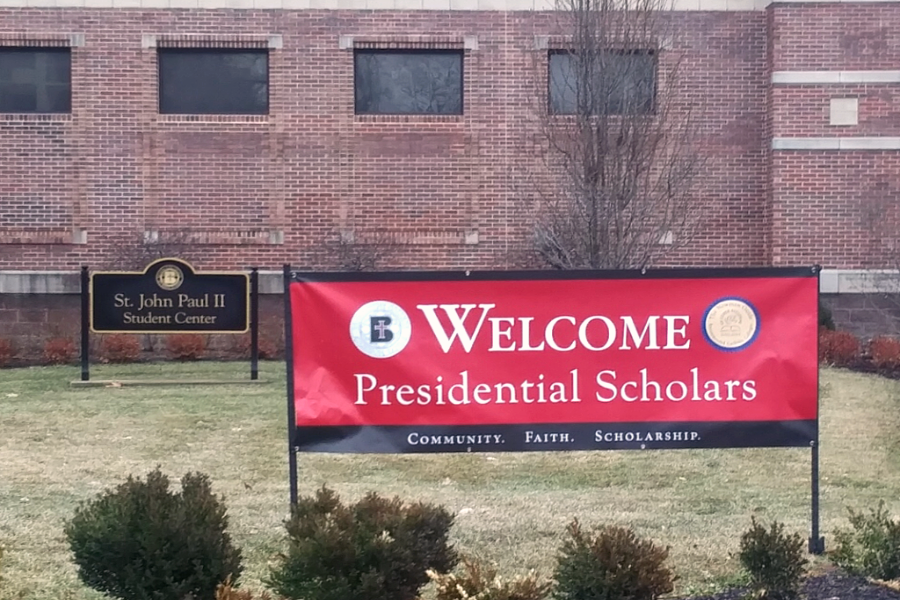 Benedictine College is a Catholic liberal arts university in Atchison, Kansas. The college recently hosted its annual Presidential Scholars Weekend, which is an academic competition in which ten full-tuition presidential scholarships and five three-fourths dean's scholarships are up for grabs. The event is open to all of Benedictine's accepted applicants who demonstrate academic excellence and meet certain requirements.
In early February, the college hosted the competition for 2019, and the event drew approximately 300 students. Among these students was MODG student and NHS president Gabriel Brooks.
Read about the events from Gabriel's perspective below.
On Friday, February 1, Benedictine gave competitors the opportunities to dine, attend Mass, tour campus and meet Benedictine College students and faculty. "Because I am interested in majoring in engineering, I met several engineering professors who were outstanding," Gabriel told MODG News."I also met several other professors who all seemed excellent. I would love having them as my college professors!" Later in the evening, competitors were introduced to their overnight hosts and even had the chance to attend the college's annual lip-sync competition. When asked what his favorite activity from Friday was, Gabriel told MODG News the following: "I think my favorite part of Friday was after the lip sync competition, when I went with my overnight host and another MODG student and played ping pong and card games. It was nice to be able to just talk with current students, ask questions about the college, and beat them at ping pong at the same time."
On Saturday morning, the real competition began. Competitors were split into different groups, and one by one, all wrote one sixty-minute timed essay and attended their twenty-minute interview session. Competitive writing and interviewing can certainly sound daunting, but they were simpler than Gabriel expected: "I was really nervous going into the interview, but once it started, I realized that there really wasn't anything to be nervous about," he said. "If you're attending the competition, they already know that you're an exemplary student. The purpose of the interview is for the faculty at Benedictine to get to know you…Writing the essay was also a good experience. They gave several prompts, so I just chose one and started writing after taking a few minutes to plan what I was going to say."
Not all of Saturday's activities were competitive, however. In the afternoon, Benedictine College hosted a meeting for competitors who were students of Mother of Divine Grace School, Kolbe Academy, and Seton Home Study School. This was a fun and interesting opportunity for students and parents to meet other students and parents who use one of these three Catholic online schools. "It was awesome!" Gabriel said about the experience, "I love meeting MODGers! Most of us went to the homeschool meetup on Saturday together, and we had a few pictures taken. We even got a picture with the president of the college!"
Gabriel hopes that future MODG seniors choose to apply to Benedictine, and if invited, attend the Presidential Scholars competition – even if there is a slight chance of winning. "Regardless of whether or not you win a scholarship, it is a great way to get to know Benedictine College and meet new people. There are several events throughout the weekend that you can go to in order to learn about the different aspects of the college, and you can meet faculty, current students, and other prospective students."
About the Writer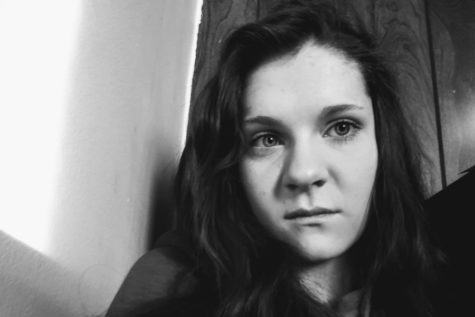 Joanna O'Brien, Managing Editor
Senior at Mother of Divine Grace School.