Sports Spotlight: Kickboxing with Reagan Sullivan
1) How would you explain kickboxing to an interested individual?
Kickboxing, or Muay Thai, is known as "the art of the eight limbs."  Besides using the fist to punch, you use your legs to deliver powerful kicks, your elbows to strike the body and head, as well as the knees to strike the body.
2) How long have you been kickboxing; what got you into the sport?
I have been kickboxing since before I can remember. My father was a heavyweight boxing champion and my first lesson was taught when I was just big enough to walk.
3) Are there any pros or cons to kickboxing as a home schooled student?
The pros to kickboxing are numerous.  First, it is an amazing way to take out any aggression or stress in a way that also gives you an amazing workout. Second, I enjoy teaching, and at my gym, I often assist in the Muay Thai coaching. Finally, it has always been something I really enjoy as a form of self defense.
4) How do you balance the daily grind of school, family, faith, and sports?
Balancing kickboxing with life has not ever been too hard for me, since it has almost become my life. I work at my gym, so I get up early, do my devotions and school, then go to work and take class. All of my family works alongside of me, which has resulted in all of us being extremely close. My best friend does Muay Thai as well and both of us have decided to make it our careers.
5) What is one of the most challenging aspects of kickboxing for you?
The most challenging aspect I ever overcame in boxing was myself. Through the sport, I became much stronger, had longer endurance, perfected my eating habits, and learned numerous virtues. Kickboxing made me a better, stronger person by teaching me discipline.
6) Is there something you've learned that has helped you become a better kick boxer?
Yes, several things, the main one being that literally everyone wants you to succeed. People are watching, they want some kind of hero. Just because they saw you fall doesn't mean they aren't waiting and cheering for you when you stand back up.
7) Do you think you'll continue with this sport in college?
I actually have decided not to do college. I am an apprentice at my gym, and am being taught how to start a successful martial arts school there.
8 ) Are there any well-known (or not so well-known!) kick boxers that you look up to?
My dad, Scott Sullivan, has always been my favorite boxer. He has always supported me and been my inspiration, as well as my wonderful mother who has raised me to be strong and healthy.
9) What is your favorite thing about kickboxing?
I enjoy the fact that it's a great workout as well as emotional release.
10) Is there any advice you might have for a newbie to the sport?
Yes, KEEP YOUR HANDS UP!!! If you put them down, there is a 100% chance you'll get hit in the face.
About the Contributor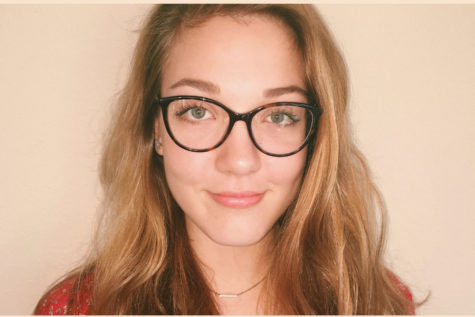 Julia Breen, Reporter
Senior at Mother of Divine Grace School.