What To Do In D.C. This Week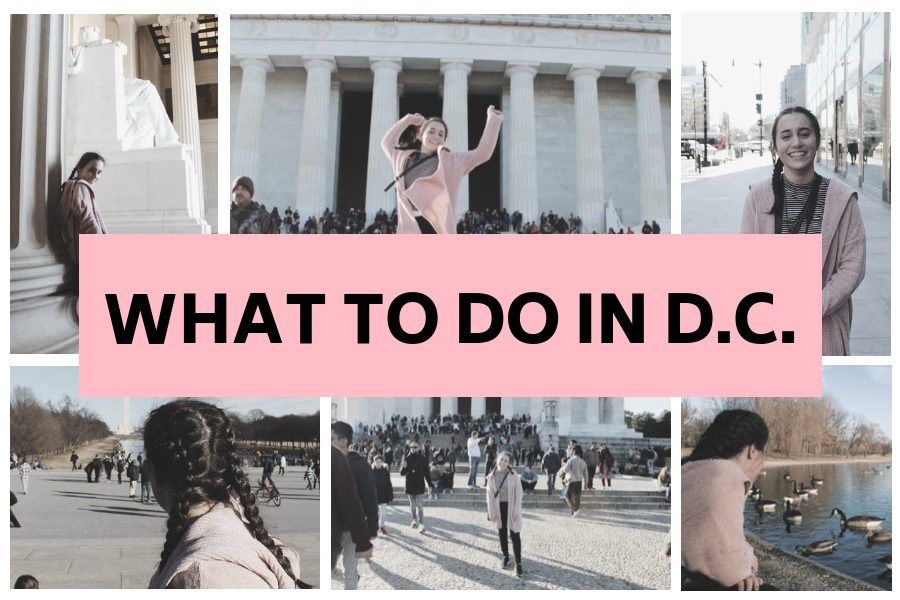 There's no city in America like our nation's capital. Having grown up in the suburbs, I am definitely a little biased; however, I always find that there is an endless supply of places to visit or revisit.
MODG students from all around the United States will be coming to D.C. this week for our unofficial winter ball and, of course, the March for Life!  Perhaps in years past, you've taken this opportunity to wander the Smithsonian museums or to see the city from the top of the Washington Monument.  Unfortunately, the government shutdown resulted in the temporary closure of most museums, and the Washington Monument has been out of service for elevator repairs since 2016.
Do you know what places are still open? These six must-see memorials!
Jefferson Memorial
The Jefferson Memorial rests peacefully by the tidal basin. The bronze statue of Thomas Jefferson stands nineteen feet tall! This memorial is the perfect photo opportunity for your D.C. trip!
Martin Luther King Jr. Memorial
I only recently had the opportunity to visit this memorial. It's simple and yet symbolic in reference to the words of MLK, "Out of a mountain of despair, a stone of hope." You'll get it when you see it! There are also plenty of other words of wisdom from this great man to spark discussions with your travel buddies.
Lincoln Memorial
This might be my favorite memorial. In the interior of the building, you can read the Gettysburg Address and his Second Inaugural Address. There is also a little book shop where you can buy souvenirs from your trip!
Vietnam Veterans Memorial
If you plan to go by the Lincoln Memorial, you have to stop by this one! It's right by the Lincoln Memorial on the north side of the reflecting pool. Perhaps take a minute to pray for the souls of those whose names are on the memorial's walls. There are almost 60,000. 
Korean War Veterans Memorial
If I had to give you one absolute must-see memorial, it would be this one. The statues of the military personnel are striking and convincing. The mural wall holds images of others who fought or helped the war effort. It sits near the south side of the reflecting pool, another short walk from the Lincoln Memorial.
Bonus Memorial: World War II Memorial
After you explore the last three memorials above, take a walk along the reflecting pool towards the Washington Monument to explore the World War II Memorial!
Take some time beforehand to look up the symbolism behind these memorials in order to enter into the experience. All of these memorials provide little to no shelter from the weather, so dress warm!