Student Spotlight: Claire Seymour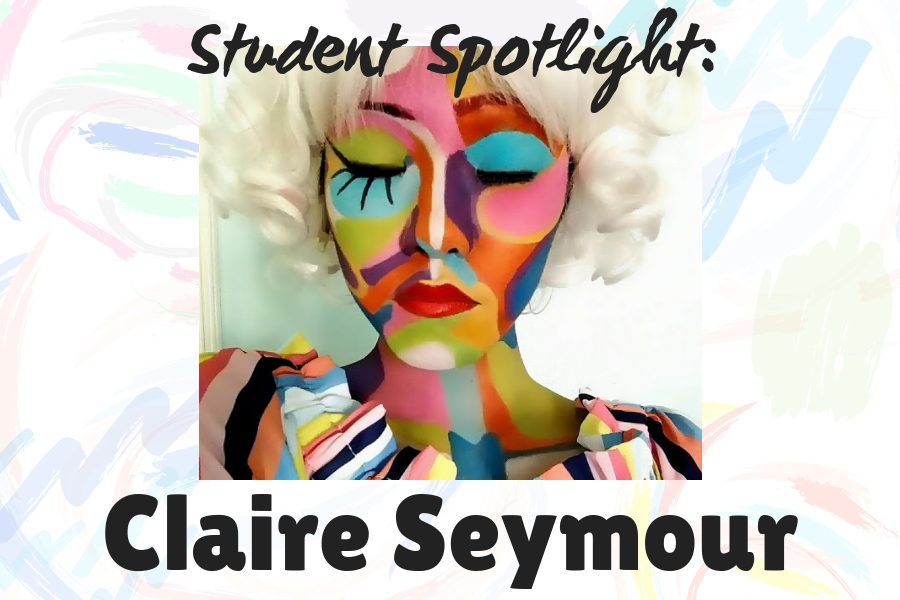 Claire Seymour is a MODG junior from New Orleans, Louisiana. She is a dancer, makeup artist and painter. Ever since she was three years old, her creative outlet was ballet, but when she was 11, her family moved to Saudi Arabia, and she no longer had a dance studio. At this point, she began searching for other activities, and settled on painting.
Alongside painting, she also started doing makeup, and this soon became one of her main hobbies. Claire followed Youtube tutorials for different makeup looks, and eventually began creating her own unique ideas.
Her favorite look she has made was her Halloween costume this year, which was a mix of Jack from A Nightmare Before Christmas and the Joker.
When Claire was 14, she and her family moved back to the US, and she started using her creative talents for her Pro-Life group by making a large mural of a baby in someone's hands (image in slideshow).
She also became involved in theater, and has been in the productions of Beauty and the Beast and Peter Pan.
Claire's most recent project is painting unique designs on denim jackets. She sells her jackets on Etsy.
Claire has used her talents and hobbies to both serve Christ and, in selling her jackets, as a way of making money.
About the Writer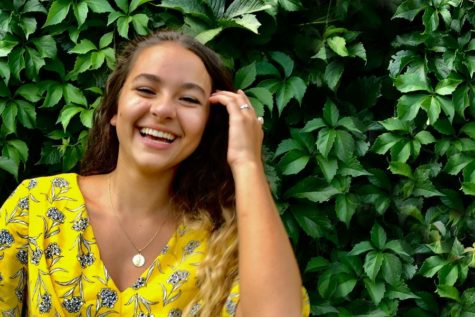 Faith Costello, Reporter
Junior at Mother of Divine Grace School.