ProRome-Bella Vita
Hang on for a minute...we're trying to find some more stories you might like.
Last summer, I took a trip to Italy for three weeks through a program called ProRome. The trip was called Bella Vita, which means "beautiful life", and it focused on the beauty of the Italian food, language, culture and art.
We studied Art History and Italian in the mornings, and then went on tours and different excursions around Rome for the rest of the day. We had cooking classes-which were delicious as well as educational-and we took day trips to Assisi and Siena, as well as a three-day stay in Florence.
My experience of Bella Vita was that it gave me an understanding, appreciation and love for art and Italian culture that is incomparable with any other experience I have ever had.
We started almost every day with Mass at the church that was right next to our hotel, which put us in a peaceful mindset for the rest of the day.
Our classes in the morning were always interesting since the things we were learning were applicable to what we would be experiencing in the afternoon. For example, we would learn the history of a church before touring it later in the day.
Mr. Long, the man who created Bella Vita and leads most of the tours and our Italian classes, was passionate about what he was teaching, and his excitement was infectious.
The trips we took out of Rome to Siena and Assisi were always focused on the saints, namely St. Francis and St. Catherine, and renewed a reverence and appreciation for the Church.
We stayed in Florence for three days to visit the Cathedral, the Ponte Vecchio, the Uffizi Gallery and do a lot of shopping.
These trips helped all the girls grow closer to one another, whether we were admiring the art or complaining about the pain in our feet.
We took a trip down to the Mediterranean one Sunday, were we spent the day getting tan and meeting different tourists while swimming around. All around, it was a trip full of incredible experiences and eye opening sites.
To get more information regarding the trip, as well as the trip that the offer for young boys, visit https://prorome.com  I highly encourage you all to go!
About the Writer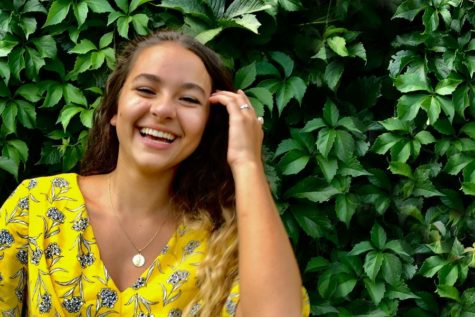 Faith Costello, Reporter
Junior at Mother of Divine Grace School.