Miracle at Lourdes
Hang on for a minute...we're trying to find some more stories you might like.
Mrs. Megan Bean, who, for five years had been diagnosed as permanently handicapped, was miraculously healed at the site of the Marian apparition in Lourdes, France in May of 2013.  Though her condition was irreversible, she is now able to walk without difficulty.
In the spring of 2008 Mrs. Bean developed pain in her left leg followed by shortness of breath and chest pain.  After several misdiagnoses, doctors finally discovered blood clots in her leg and near her lungs. After spending time in the hospital, she became essentially paralyzed from the waist down.  After another misdiagnosis, doctors advised her to attempt to walk.  Upon attempting this she passed out and injured herself further.  This was compounded by the fact that her medication had caused a large internal bleed in her back.  The damage to her back and legs was declared irreversible and she had to use a wheelchair or walker to move.  
After several years, she learned about a Catholic organization known as the Order of Malta.  They take sick, called malades, to the site of the Marian apparition at Lourdes, France.  
While considering her opportunity, Mrs. Bean experienced her first miracle.  A friend asked if she could pour water from Lourdes on her back. After this was done there was no wet sensation and her back was completely dry.  After pouring more water onto her hip, the pain in that area subsided. After this experience she applied to go to Lourdes. Despite being a travel risk, she was accepted and cleared for the long plane trip to France.  
At Lourdes, she participated in a rosary procession in a cart and was taken to the baths with other sick by the Order of Malta.  Doctors were worried that the forty-degree water would cause serious pain and damage to the nerve endings in her lower back. However, when she was immersed in the water, she did not feel the cold and witnessed a bright light.  
"I did not feel any cold water.  The water was warm. I was sitting in front of the statue of the Blessed Mother but I could not see it because there was such brightness.  Then I was reaching toward that light and I had a feeling like I was being held and warmed throughout my body and I regained full function of everything."  
When she was removed from the water all her pain was gone.  She could freely move her legs and they could support her. The damage to her back which was deemed incurable by her neurosurgeon had completely healed, and there were no signs of clots in her blood.  
Mrs. Bean was immersed on three separate occasions during her stay in Lourdes.  On the trip back to Virginia she refused to use a wheelchair or walker and often left her group in the dust.  Mrs. Bean has not used any assisted mobility or medication for her condition since.
Almost everyone who has been immersed in the Lourdes water has experienced either a physical or spiritual healing, but there are only seventy official miracles credited to the site.  Mrs. Bean is currently going through the fifteen-year process of making her experience an official documented miracle. She travels to many different events to speak about her healing and she wants to tell as many people as possible in order to bring souls back to the Church.  
"If it will bring just one person back to the faith then I'll go through that process."
A video of Mrs. Bean telling her amazing story can be found at    https://vimeo.com/200592033

About the Writer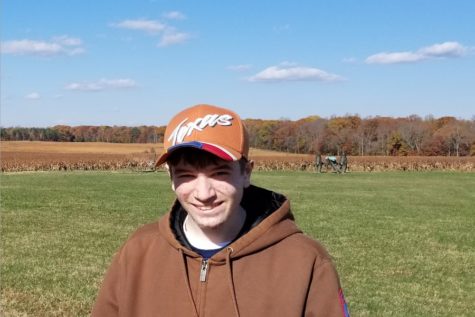 Johnny Howe, Reporter
Senior at Mother of Divine Grace.