A Trip to the Dodgers' Game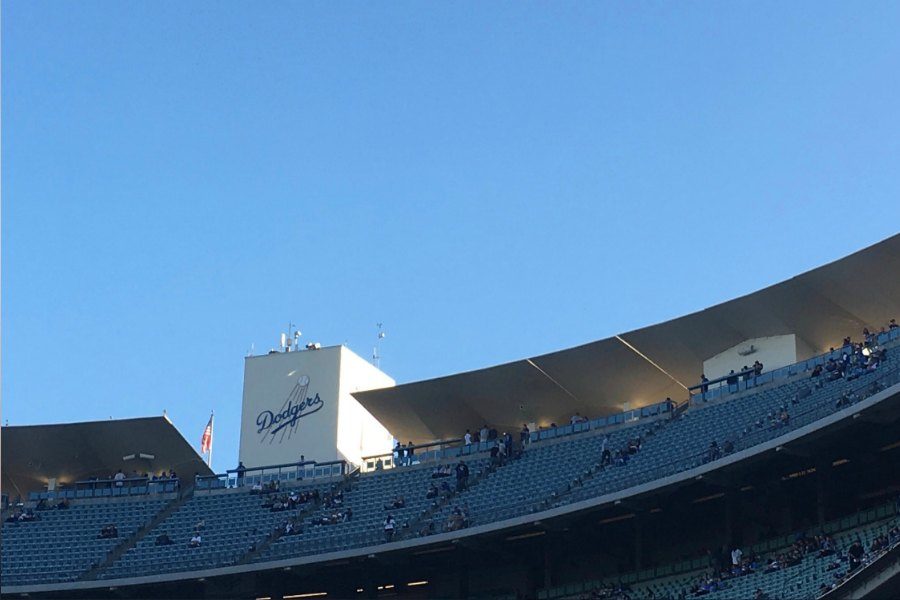 My family and I had the opportunity to experience a Dodgers' game first hand in Los Angeles, California. The Dodgers were up against the Washington Nationals.
All seven of us, plus a cousin, embarked on the two-hour trip to Dodgers stadium.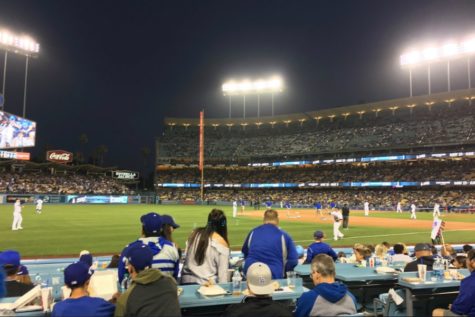 After a great deal of wandering around and getting lost, we found our seats at the stadium. We had some of the best seats in the house, just a few rows back from the field.
As we were waiting for the game to begin, my mother and I went off in search of Dodger dogs for the whole family.
Dodger dogs are an important part of the whole baseball game experience. Everything about baseball, from the game itself to the music, has a tie to tradition. Dodger dogs have been an essential part of the game since 1962, when they were first invented.
As my mother and I walked back from the restaurant, we were greeted by the delighted shrieks of my youngest brother: "Dodger dogs! Dodger dogs! I need a Dodger dog!"
Needless to say, he is a fan of the Dodger game traditions.
I was surprised by how engaging the game was. I know next to nothing about sports, but I found the game easy to follow and very exciting. My whole family, even the littlest ones, joined in the Dodger cheer.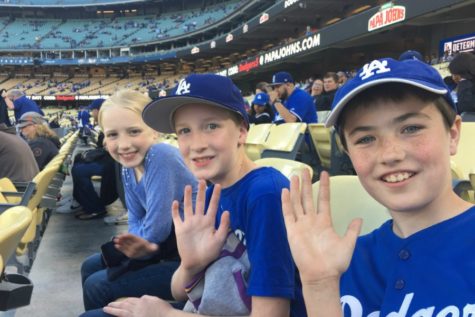 Another thing I found surprising was the size of the field. It was far bigger than it appeared on TV. It made me appreciate how conditioned the athletes have to be to get across the field as fast as they do.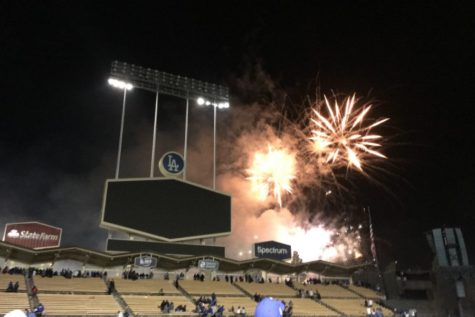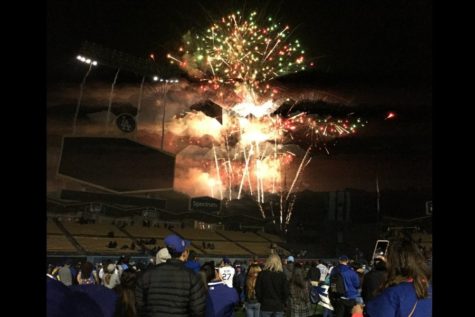 At the end of the game, my family and I experienced "Friday Night Fireworks" first hand. We all processed out onto the field and watched the fireworks light up the sky. This was a definite hit with the kids, as well as the adults.
Baseball games have been an important part of American culture for a long time. Peanut shells littered the ground, the smells of Dodger dogs drifted through the air, and we all sang "Take Me Out to the Ball Game".
The Dodgers lost to the Nationals, but no one minded. The experience was well worth the trip.
About the Writer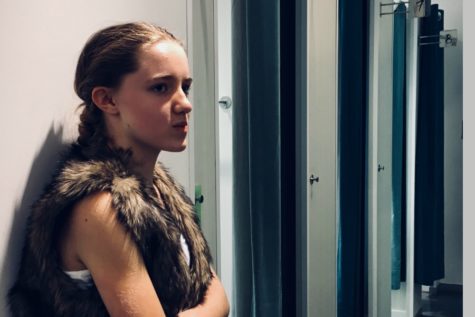 Gwynith Hayden, Photography Editor and Social Media Editor
Gwynith is a senior at Mother of Divine Grace School.