Arnaud Beltrame: A Modern St. Maximilian Kolbe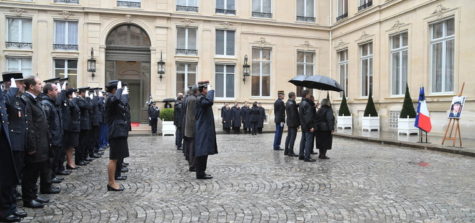 "Greater love hath no man than this, that he lay down his life for his friends." (Jn. 15:13) 
Lt. Arnaud Beltrame is a modern example of the greatest love a man can have.
 On March 23, 2018, Radouane Lakdim, who claimed to be a member of ISIS, took over a grocery store in Trebes, France. He had multiple hostages. 
 Arnaud Beltrame, a French police officer, offered himself in exchange for one of the female hostages. 
 Beltrame turned on his cellphone before going in so the police would have a way of monitoring the situation from outside. 
 The police heard gunshots being fired over the phone, and entered the grocery store. A shootout followed, during which Beltrame was seriously injured. He died the next day. 
"Arnaud knew the terrible risk that he was taking in offering himself as a hostage to the terrorist. He did it to save a life–many lives perhaps–because such was his commitment as an officer and a Christian." Jean-Baptiste, canon of the Abbey of Lagrasse
Arnaud Beltrame was born in Etampes, France, in 1973. 
Beltrame attended Saint-Cyr, France's top military college, and graduated in the year 1999. He joined an elite French military group in 2003, and was sent to Iraq in 2005. It was during his time there that he received many of his military honors. 
 Many have pointed to Beltrame as the ideal soldier, applauding him for his heroism. 
"To accept to die so the innocent can live, that is the essence of what it means to be a soldier. Others, even many who are brave, would have hesitated." – Mr. Macron, President of France 
 However, Arnaud Beltrame was not just a soldier for the government, but also a soldier for Christ.  
Beltrame was baptized a Catholic, but did not come into the fullness of his faith until he was almost 33 years old. After years of preparation, Beltrame was able to receive his First Holy Communion and Confirmation. 
 Beltrame civilly married a woman named Marielle in 2016. Through the help of an Augustinian priest, Fr. Jean-Baptiste, the couple realized the importance of a sacramental marriage. 
"We [became friends] very quickly, and they asked me to prepare them for their religious wedding, that I was to celebrate near Vannes this year on June 9. We spent many hours working on the basics of married life for almost two years," Fr. Jean Baptiste said. 
Arnaud Beltrame's heroic act of sacrificing himself for another bears a great resemblance to that of Saint Maximilian Kolbe. And, like Saint Maximilian, Beltrame's act will have repercussions throughout the world. 
"For Jesus Christ I am prepared to suffer still more." – Saint Maximilian Kolbe 
About the Contributor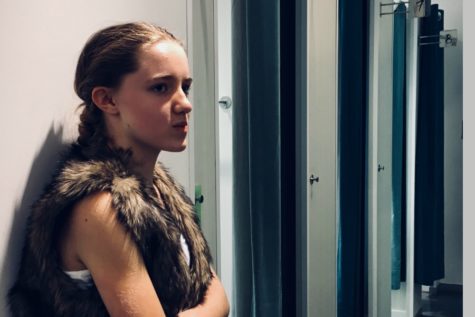 Gwynith Hayden, Photography Editor and Social Media Editor
Gwynith is a junior at Mother of Divine Grace School.