Servant of God Fr. Emil Kapaun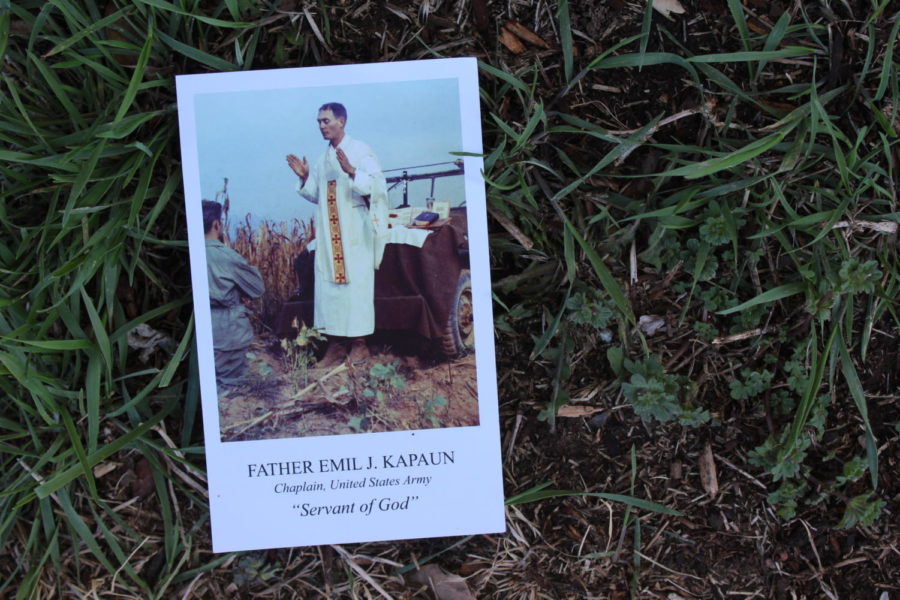 "
Father Kapaun spent himself in heroic service to his fellow prisoners without regard for race, color or creed, giving them help and hope when they needed it most. To this there is testimony of men of all faiths."
Emil Joseph Kapaun was born on April 20th, 1916 in Pilsen, KS. Growing up a farm boy, he then entered the seminary in the Diocese of Wichita, KS and was ordained to the priesthood on June 9, 1940.
In 1944 he joined the U.S. Army Chaplain Corps and served in the Burma and India Theater during the remainder of World War II. In 1950 he served as a chaplain in Japan and Korea during the Korean War. During the Battle of Unsan in November of 1950 Chaplain Kapaun endangered his life repeatedly to rescue men or give them their last sacraments.
"He showed his dedication to his "boys" as he chose to remain with a number of wounded men rather than escape.  Captured by the enemy, they were forced to march over 60 miles to the prison camp in the bitter cold. Along the way, Father Kapaun carried his wounded comrades and encouraged them to do likewise. In the seven months in prison, Father Kapaun spent himself in heroic service to his fellow prisoners without regard for race, color or creed, giving them help and hope when they needed it most. To this there is testimony of men of all faiths. Ignoring his own ill health, he nursed the sick and wounded, stole food for the hungry, picked lice off of men, washed dirty and soiled clothing, and encouraged men with words and prayers to keep fighting because they would eventually make it out of the camp.  Finally a blood clot in his leg and pneumonia prevented his daily rounds. Moved to a so-called hospital, but denied medical assistance, his death soon followed on May 23, 1951." (Taken from the following website: http://fatherkapaun.org/info/about-fr-kapaun)
In 2013 President Obama awarded Chaplain Kapaun the Medal of Honor and is the most decorated U.S. Chaplain in U.S. history.
The following is a prayer for the beatification and canonization of Fr. Emil Kapaun:
Lord Jesus, in the midst of the folly of war, your servant, Chaplain Emil Kapaun, spent himself in total service to you on the battlefields and in the prison camps of Korea, until his death at the hands of his captors. We now ask you, Lord Jesus, if it be your will, to make known to all the world the holiness of Chaplain Kapaun and the glory of his complete sacrifice for you by signs of miracles and peace. In your name, Lord, we ask, for you are the source of peace, the strength of our service to others, and our final hope. Amen.
Chaplain Kapaun, pray for us.
In honor of Fr. Kapaun, the Diocese of Wichita began the Fr. Kapaun Walk from Wichita to Pilsen in 2008. The 10th Annual 60 mile Father Kapaun Walk is May 31st-June 3rd 2018.
The first day is the most strenuous and begins with 6 am Mass at Church of the Magdalen Catholic Church in Wichita, KS and ends 22 miles later near Whitewater, KS. Pilgrims spend the night in tents on a farm and continue the walk the next day, arriving 14 miles later in Peabody.
The third day consists of a 16 mile trek to another farm, and the fourth and final day is an eight mile walk to St. John Nepomucene Catholic Church in Pilsen, KS.
Pilgrims may choose to walk all for days, or just one, two, or three.
Each morning begins with Mass and along the way the pilgrims pray, reflect on Fr. Kapaun's life, and chat with each other.
Last year was my first year walking and I greatly enjoyed the experience! I got to walk with my dad, met lots of new people, and just enjoyed being outside, doing something new, and honoring a hero and future saint!
I will be walking again this year with my sister and hopefully a few friends!
For more information on Servant of God Fr. Emil Kapaun, his cause for canonization, and the Father Kapaun Walk, check out this website. 
About the Writer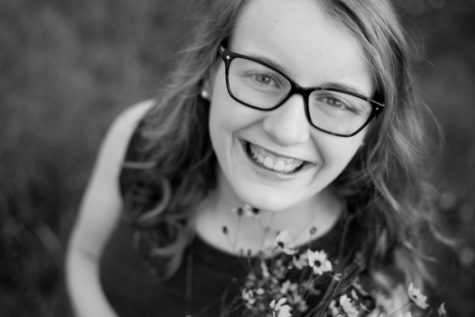 Anna Hermes, The Writer's Quill Editor
Senior at Mother of Divine Grace.