Overcoming Summer Boredom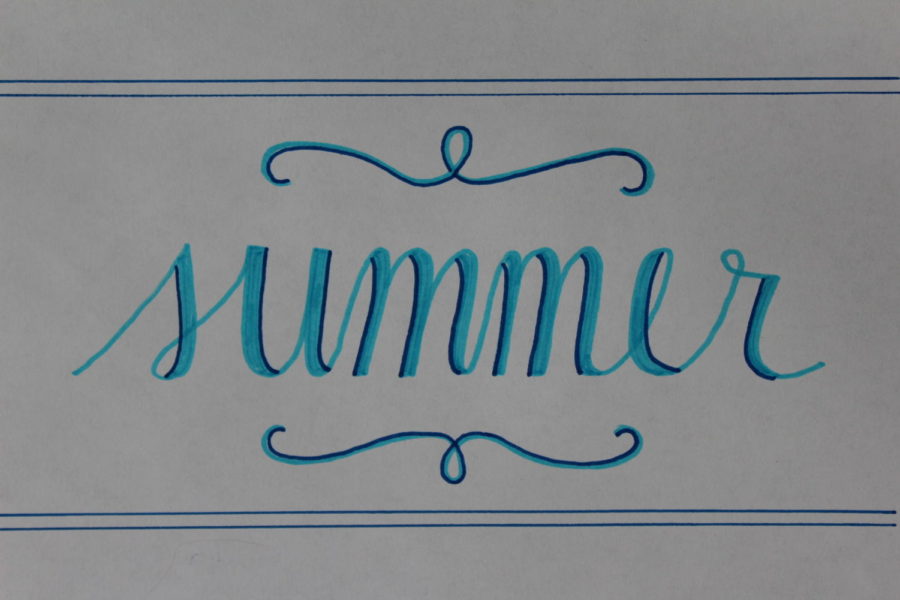 It's that time of year, the time when we are all super anxious for summer to arrive so that we can say goodbye to our textbooks and hello to the warm sunshine, swimming pool, and a long, much needed vacation. Oftentimes, though, we get a couple weeks into the summer and we're complaining that we have "nothing to do". If you complain too loud, it's likely you might end up with a list of chores in your hand. So, here's a list of 40 ideas of things to do in the summer that I hope is helpful to you to overcome boredom! Some of them will cost money, but others are entirely free!
Get up early to watch the sunrise. Maybe go for a walk and enjoy the peaceful quiet of the morning, or spend some time in prayer. If you're into photography or art, try capturing the beauty of the early morning, or if you're a writer, try putting what you see and hear into writing. Or just sit and relax and listen with a cup of tea or coffee. (Same concept for watching a sunset 🙂

Deep clean your room. This may not sound that fun, but oftentimes stuff piles up and accumulates over time, and a deep clean will make your room look a thousand times better (and your mom really happy). Maybe re-arrange it at the same time and go through your clothes and donate the things you don't wear or that are now too small to a local charity. Put on some of your favorite music and clean, re-organize, and declutter away!

Stargaze.

Go on a hike and/or explore nature trails.

Go on a picnic with some friends.

Go on a biking trail.

Go to adoration. Even if it's just for 15 or 30 minutes, Our Lord always loves it when you pop in to say hello!

Go to daily Mass, even if it's just once a week! You could even go with your friends, and then hang out or have breakfast together afterward!

READ! The summer is a great time to catch up on all those books you've been dying to read over the school year!

Write thank yous to priests in your diocese, your parish secretary, to coaches, teachers, etc.

Do good deeds for others. This might include writing little happy notes and sticking them in books at the library or putting them in a grocery store. Or you could tape a bag of popcorn and a dollar bill on RedBox machines, hand out bottled water to the homeless or to people working outside, put quarters in candy machines, etc. My friends and I really enjoyed writing notes and hiding them in WalMart. You could form a little band or choir with your friends or family and perform music at nursing homes. Or you could simply do your sibling's chores for them, babysit for free, or go grocery shopping for your mom!

Have an outdoor movie night. All you need is a projector, blankets and pillows, snacks, and friends and family! Oh, I guess you'll need a movie, too!

Go camping. Even your backyard works!

Learn something new. It doesn't have to be anything hard or elaborate. Maybe you want to learn how to play the ukulele, how to play a new card game, how to knit, shoot archery, skip rocks, etc.

Go to the zoo.

Go bowling, rolling skating, ice skating, tubing, swimming, skiing, etc.

Fly a kite. Better yet, make a kite first, then fly it!

If you're a musician, try composing your own song. If you're a writer, start on a new writing adventure, or get back to working on a story you already started. If you're an artist, get out those paints, colored pencils, charcoals, etc. Whatever your passion is, the summer is the time to practice, improve, and create!

Go to thrift stores. If you cleaned out your closet, you may have noticed you need some new clothes. My family loves going to Goodwils and finding awesome bargains on clothes and shoes!

Volunteer. Try a soup kitchen, your church's Vacation Bible School or Totus Tuus program, another summer camp, or other organization.

This one's not so fun, but start looking for college scholarships, look at different colleges, check into majors you're interested in, etc. Better to get a jump on things during the summer than in the thick of school!

Have a movie marathon with friends and/or family! Maybe it's Marvel, Lord of the Rings, Star Wars, Anne of Green Gables, Love Comes Softly, Disney, Narnia, or even Veggie Tales!

Host a game night with friends/family. Games and food always equals a blast!

Overcome a fear. 

Make someone's day. Send them a note, give them some flowers, do their chores, bake them cookies, or give them a hug. (Similar to the good deeds idea).

Offer each day or week for a different person or a different intention. Writing your intention of the day in your planner or on your calendar is helpful to make sure you remember!

Take the kids you babysit to the park, the zoo, water fountains, etc.

Go on a photo scavenger hunt with friends.

Make homemade ice cream.

Create your own YouTube channel (with your parent's permission). It could be a Catholic channel for homeschoolers, one for breaking records, tutorials for crafts, a place to share your own music, etc.

Learn about a new Saint or two.

Have a dance party/barn dance. All you'll need is some music, friends, and food! You could even get a couple of experienced friends or family members to come teach the group how to square dance, swing dance, line dance, etc.

Plant a small flower, vegetable, or succulent garden.

Bake a new dessert or bread or cook a new recipe.

Have a spa night with your girlfriends. You girls can do face masks, pedicures/manicures, a foot soak, massages, maybe even watch a movie.

Go to Sonic for ½ price shakes or happy hour drinks with a friend and just chat.

Play cards with your grandparents, put a puzzle together with your grandma, go fishing with your grandpa, etc.

Tie dye t-shirts.

Create an obstacle course with your siblings. See who can complete the course the fastest!

Create a goal for yourself spiritually and then try to set a specific time for prayer (even if it's just fifteen minutes! Ideas would be daily Mass, the Liturgy of the Hours (such as morning or night prayer), praying the Divine Mercy Chaplet at 3 pm every day or every Friday, praying the Angelus every day at noon and/or at 6 pm, praying the rosary, or even just a decade of it, scripture reading or some other spiritual reading, consecrating yourself to Mary by using St. Louis DeMontefort's book or Fr. Michael Gaitley's 33 Days to Morning Glory, etc. Whatever your spiritual goal, pick a set time for your prayer and do that same thing every day or every week.
I hope these ideas were helpful to you! Do you have other ingenious ideas? Post them in the comments section below!
About the Writer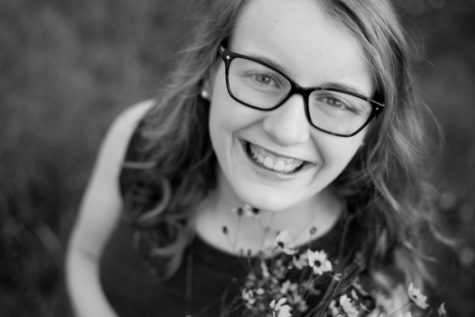 Anna Hermes, The Writer's Quill Editor
Senior at Mother of Divine Grace.