Tesla in Space
Hang on for a minute...we're trying to find some more stories you might like.
If you've ever looked up at the night sky and wondered what lies out in the depths of space, the answer is: a Tesla roadster.
Did you know that Elon Musk, the founder of the companies SpaceX and Tesla Motors, has launched one of his cars into space? Inside the car is a mannequin dressed in a spacesuit.  He is named Starman.
The Tesla was launched to test the Falcon Heavy rocket, a new design that has reusable booster rockets.
According to the plan, the boosters would fall back to Earth for use in future launches.
The side rockets successfully landed, but the central rocket did not; it missed the drone ship that had been positioned to recover it, instead hitting the ocean.
Reusable rockets, if perfected, would be an important step forward in the advancement of spaceflight. ["Falcon Heavy Rocket Makes History with Successful First Launch". National Geographic.com, retrieved 2-21-18.]
At first the car was launched into orbit of Earth. After briefly orbiting, the rocket launched it out further, aiming for Mars. The Tesla's current path will take it to the asteroid belt. ["Watch: SpaceX launched a Tesla roadster into space". vox.com/science-and-health, retrieved 2-20-18.]
Cameras mounted on the car sent back footage of the journey to Earth until the batteries ran out. During the trip, Starman was regaled with the David Bowie songs "Space Oddity" and "Is There Life on Mars?".
What exactly the Tesla's ultimate fate will be is unclear. One possibility is that it will eventually crash back into Earth, or another planet such as Venus.
Fortunately, this probably would not happen for a million years or more. The car could also be destroyed by radiation.
Before either of these has time to happen, however, a spaceship from Earth could intercept the car and bring it back to be put on display. ["Tesla car shot into space by Elon Musk's SpaceX could collide with Earth – but not for tens of millions of years". Independent.co.uk, retrieved 2-20-18."Radiation Will Tear Elon Musk's Rocket Car to Bits in a Year". Livescience.com, retrieved 2-20-18. "Long Term Fate of Starman". Whereisroadster.com, FAQ'S, retrieved 3-5-18.]

About the Writer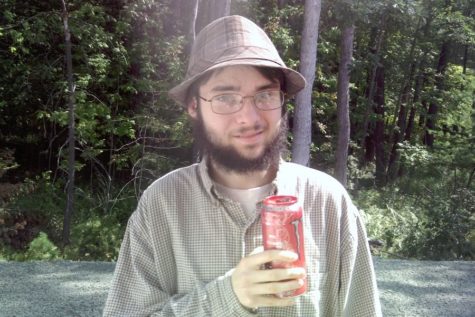 Paul Milliken, Video Editor
Senior at Mother of Divine Grace.