MODG Family Reaches Out to Help
The Saint of the "Little Way" inspired one MODG family to do a simple project that ended up making a big difference.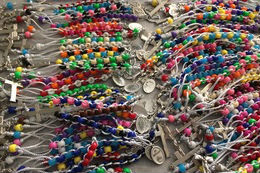 A MODG family wanted to find a way to give to people in need in the Phillipines so they started with a small project that provided more aid than expected.
Bernadette and her family have strong ties to the Philippines. Her husband and daughters share a Filipino heritage.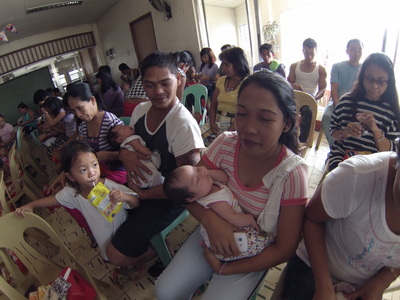 Because of this, she knew that she wanted to find some way to help those in the Philippines after the devastating Typhoon Haiyan hit in November of 2013.
The family belongs to a group called "Little Flowers Girls' Club," which is a Catholic-based club for young girls to learn about different virtues and the saints. One of the activities in the group was to make sacrifice beads. St Therese of Lisieux, for whom the group is named, used these beads in her daily life to count her sacrifices for God.
Bernadette and her daughters, Gabby (10), Kayla (8), Izzy (6) and Elena (4), decided that selling sacrifice beads would be a great way to raise money to send to the Philippines. They and another homeschooling family worked hard for a week making enough to sell at the Sunday Masses at their parish. Each strand took about ten-to-fifteen minutes to make, with parents and children working together. The bead-making group was cautiously optimistic; they hoped to sell about ten strands of beads after each Mass that weekend.
The response turned out to be overwhelming. They sold out very quickly and left many people asking, "Are you going to have more?" Bernadette recruited people from her parish to come and have an assembly line to create more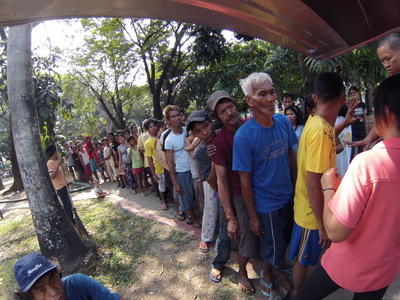 strands. She said that people she didn't even know were showing up to help. It was the perfect project, because the children and the adults could all participate. The children would make their designs with the beads, while the adults would knot the strings. Then, the children would weave their designs onto the strings before handing them back to be knotted and finished off.
Bernadette and the girls had hoped to raise $50. By the end of their project, they had raised $3400! They sent the money with a family friend, who distributed it directly to those in need in the Philippines. The project was all around beneficial. This MODG family accomplished their goal of giving to those in need; the parish was brought together by the project; and victims of a natural disaster received much needed assistance.
About the Writer

Rose Skelly, Managing Editor
Managing Editor Rose Skelly is a senior at Mother of Divine Grace School.