MODG Student Forum Appoints New Moderators

Hang on for a minute...we're trying to find some more stories you might like.
The MODG Student Forum has appointed six new moderators. They were made staff members of the forum yesterday, April 8th.

The new moderators – Christopher Culbreath, Mercy Gjolberg, Rebecca Montanaro, Clement Harrold, Robert Varadan and Peter Maggio – are staff members with limited powers in training for full-fledged administration.
As administrators, they will be responsible for assisting a MODG employee with drafting and enforcing the rules and general forum maintenance, making sure that the forum is a safe, friendly and godly environment.
Peter said of the appointment: "We're all honored to be able to serve the forum in such a way, and we hope to live up to the high standards that our predecessors set for us" Mary Rose Gallipeau, a moderator since 2012, said "It's my absolute pleasure to have them on board moderating with us. It's a large job and even larger responsibility, but I know they will do an incredibly wonderful job."
These are not the first people to be promoted on the forum this year; Christopher Sebastian, the Public Relations and Marketing Coordinator for MODG, took over leadership of the forum this August from Margaret Hayden, the Director of LS Classes, and has been assisted by Joe Maggio, Stephanie Pipes, Mary Rose Gallipeau and Daniel Zepp, all of whom who have been on the site a number of years.
Mr. Sebastian said of the site, "The ProBoards forum is a great way to make and cultivate relationships with other students of our MODG family, and we encourage all our students 13 and older to sign up, make some new friends, and have great conversations!"
The site is open to all enrolled Mother of Divine Grace students age 13 or older and to LS teachers. It currently has 581 members. Students can sign up by setting up an account at www.modgclass.proboards.com; their accounts will be approved if they register with the email registered in the MODG database.
About the Writer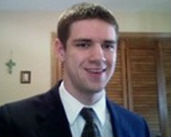 Daniel Zepp, Editor in Chief
Editor in Chief Daniel Zepp is a senior at Mother of Divine Grace School.