An Interview with Dr. Anthony Esolen: Author, Scholar, and Professor
Hang on for a minute...we're trying to find some more stories you might like.
Dr. Anthony Esolen, a well-known Catholic author and scholar, left his position teaching at Providence College to teach at Thomas More College of the Liberal Arts.  He started his new job in the Fall 2017 semester.
Thomas More College, located in Merrimack, New Hampshire, is a small Catholic school that is deeply committed to the Faith and to a rigorous liberal arts education. Along with his colleagues at Thomas More, Dr. Esolen is working on creating the Center for the Restoration of Christian Culture.
Dr. Esolen has kindly agreed to do an email interview for VOX regarding his new job at Thomas More College and about the Center for the Restoration of Christian Culture:
Why did you decide to teach at Thomas More College?
I decided to teach at Thomas More College because they are actually doing what I had been trying for years to do, with no assistance from the leadership of Saint Eustaby Catholic College, and with the determined and bigoted opposition of a large part of the faculty. That is, they give their students a first-rate education in the liberal arts, and that education is also founded in, and has its aim as, the fullness of the Catholic faith.
For the first time in my career I can speak not only freely about matters regarding human nature, good and evil, and our faith in God; I can speak so and trust that my students will know what I am talking about, and will be able to relate them to a wealth of reading and study they have done in other classes and on their own. I have been given a great gift. No longer will I be nagged by the worry that I have wasted my time.
What unique things does Thomas More have to offer?
Many things – things that I have yet to experience, because I have been here only a month so far! I will mention one. Last week we had a special day set aside for the entire college, both students and faculty. There are three such days every term. For this one, we all read a Tudor play called Sir Thomas More. Several of the faculty, before the student body, spoke for ten minutes each on their own reactions to the play, and what they thought it added to our understanding of Shakespeare, in whose hand several of the speeches of Sir Thomas are written.
Then the rest of the faculty and the students were given the opportunity to ask questions and make comments, and it was wonderful to behold how keen were the students' aesthetic and intellectual evaluations of a play that they had never seen before and had never heard of.
Conversations continued during our common supper, after which we celebrated convocation, and heard an excellent presentation by one of the fellows of the College, on both the play and the power of the liberal arts during a time of massive linguistic and intellectual dilapidation. I had never been a part of any such endeavor before.
What do you think is the most important part of a good education?
Matthew Arnold put it nicely when he said that a good education would introduce young people to the best that has been thought and said and done; but that education must necessarily be incomplete and without aim, unless it is animated by the Christian faith. Education so conceived is for a human being in his fullness, and not for a piece of him – for that piece that needs a job, or craves a political position, or revels in some peculiarity of his sexual, ethnic, or racial constitution, or whatnot.
What is the Center for the Restoration of Christian Culture? What goals is the Center supposed to accomplish?
The Center will be a place for the hosting of conferences, lectures, plays, concerts, readings, films, artistic exhibits, dances – all things cultural broadly speaking, with an aim toward restoring the fundamentals of culture in our own neighborhood and, by extension and example and exhortation, the nation in general. We will soon be publishing the Center's manifesto; stay tuned.
Do you have any specific ideas for projects, as of yet?
Stay tuned for this too – it would be premature for me to name anything specific right now.
Is there any other information you would like to share with us?
Yes – at Thomas More College, I go to Mass with half of the student body, and can have lunch afterwards along with everybody else; we are a real community.
Any visitor can see what I mean just from spending an hour at the College. Everyone talks to everyone else; I can hardly get to everyone who raises his or her hand in class!
The young men and women have only good things to say about one another – they praise one another; there is nothing of the circumspection and resentment that simmers or seethes at other colleges, including Saint Eustaby Catholic.
They have reason to praise one another, because when you keep to the moral law, when you look upon members of the opposite sex as persons made in God's image, as beautiful and good, as possible husbands or wives, then you will enjoy the delight of innocence.
One result is that three of my students in a single class are engaged to be married next year, two young men who graduated last year [are also engaged], and a fourth is already married. We know there the joy of small children running about…We know the joys of ordinary human life.

About the Writer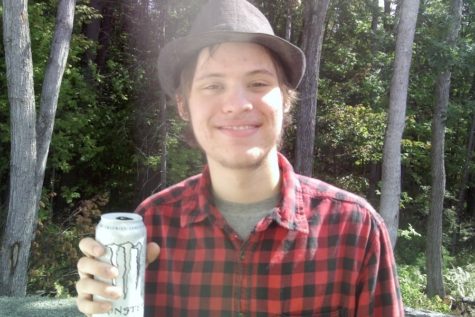 John Milliken, Video Editor
Senior at Mother of Divine Grace.