Q & A with Hannah Voss about Rhodes Scholarship Competition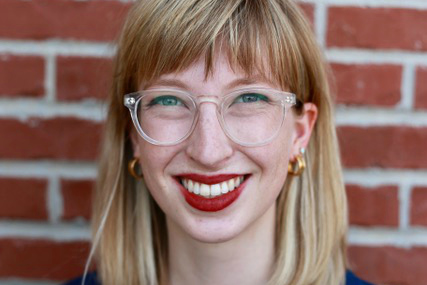 Hannah Voss (MODG '14, Benedictine College '18) is a Rhodes Scholar finalist.
The finalists are interviewing to see who will be needing plane tickets to the United Kingdom to study at the University of Oxford.
In 2018, only 32 Americans will be named Rhodes Scholars and go on to study at Oxford free of charge. There they will pursue their passions, hopes, and dreams. Hundreds of Americans have studied at the University of Oxford as Rhodes Scholars since 1904.
Have some questions for Hannah? Read her answers to VOX's questions below!
Q: Why the Rhodes Scholarship? Has this always been something you wanted?
A: The Rhodes is full funding for two years at the University of Oxford—I've always wanted to go to Oxford for my graduate degrees so the Rhodes of course has been on my radar, but I never expected to actually be selected as a finalist. It's an incredibly selective process and I felt it was kind of a long shot for me, but then here we are.
Q: Being a finalist is a phenomenal achievement. What steps did you take to arrive at this place?
Hannah: As a college student I had a commitment to putting my passion into action on and off campus.
The most fundamental steps I took to get here were to be involved for the sake of the people I could help and not for my resume.
I knew people who win this scholarship are highly accomplished, but I never allowed myself to do things just as a resume booster. If I wasn't passionately and personally committed to what I was doing, I couldn't do it.
As a result I ended up living my college years in a way that has made me a full and integrated person across my academics, leadership, and volunteer work. After that, I spent the summer before this school year writing essays and trying to best articulate myself; once I got to school I spent most of my time in the office of Benedictine's fellowship advisory polishing my application.
Q: How did Mother of Divine Grace School prepare you for this potential enterprise?
Hannah: I think MODG taught me to be intellectually curious and the benefit of asking hard questions and investigating what I was being taught. Socratic dialogue in class really allowed me to flourish as a scholar (what an annoying way to refer to myself—oh well!) as it gave me the space to believe that my ideas were valid, but also opened me up to questions and critiques from my classmates. In addition, I had wonderful teachers who really sparked my desire to study English. My history class in 10th grade with James Berquist and Lit 12 with Chris Sebastian stand out to me as turning points in my high school career.
Q: In the spring you will graduate with a degree in English from Benedictine College. How has your passion for your field of study contributed to your success?
Hannah: You can't be truly successful in anything if you don't love it; even if you're financially successful or have lots of titles, if you don't love what you're doing it's hollow. I actually think that accumulating those accolades is so much more difficult without the passion to drive you. English is everything to me, and because I care so deeply about the field and believe in its fundamental importance, I not only am always trying to be a better student of English, but I'm also trying to incorporate the facets of what makes English important into my life and the world around me.
Q:What do you hope to study while at Oxford?
Hannah: I'm hoping to study on a masters course of English literature from 1900 to the Present, followed by a DPhil (Oxford's version of a PhD). Ultimately I'd like to be an English professor, so a doctorate is where I'm headed.
Q: What is your advice for current MODG students?
Hannah: Work hard, care a lot, find what you love.
Most importantly, always be asking questions and making connections. You can't understand something well if you're not always examining the underlying assumptions of it: you have to be able to explain down to an idea's origin why it is how it is.
Making connections is also simply the bedrock of scholarly life, especially in English. Most of my work is bringing two separate ideas into contact with one another and seeing what new insight or perspective emerges.
A lot of MODG students will end up going to liberal arts colleges, and the liberal arts is all about taking ideas from a lot of different fields and seeing how they connect. So be in the practice now of making connections between different subjects, ideas, authors—anything. It enriches your mind and it enriches the whole notion of being a student.
About the Writer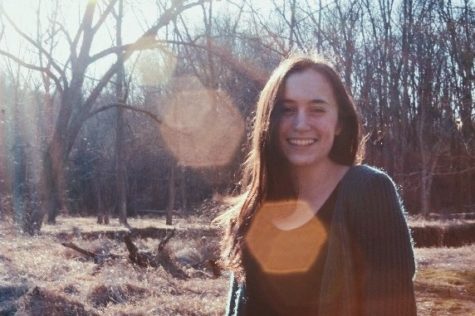 Katherine Sharafinski, Co-Editor
Senior at Mother of Divine Grace School.