MODG Science: Dissection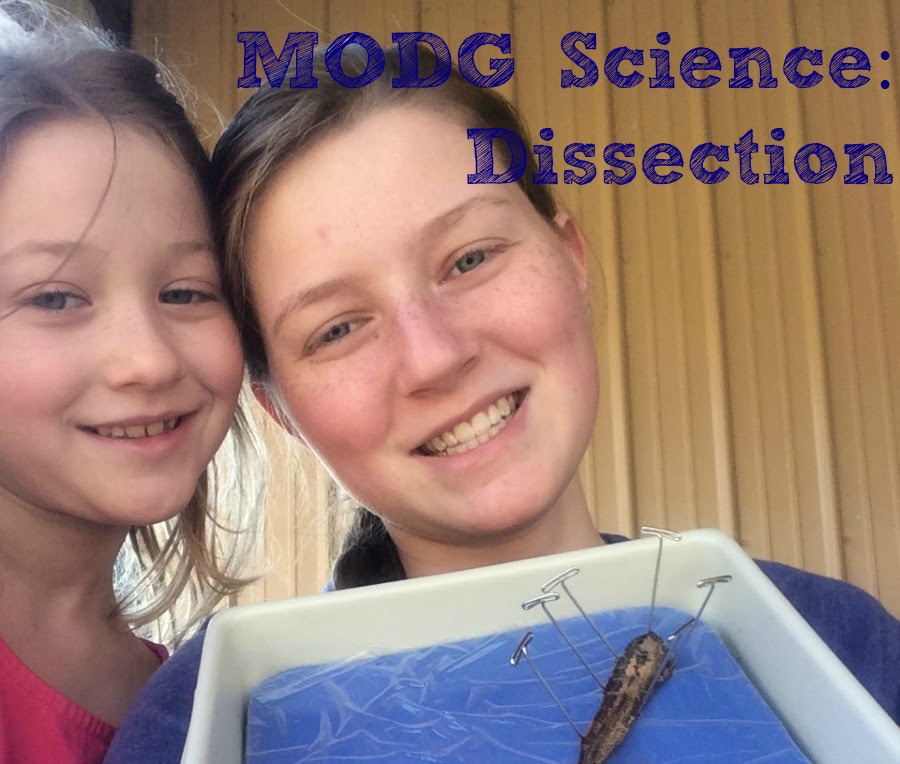 Mrs. Kay Beers is a MODG biology teacher, and she has had her students take pictures for her so that she can see their work.  She reached out to MODG VOX news to do a story on it.
Q: What made you want to take pictures of this lab?
A: I wanted my students to take photos of their dissections as a kind of documentation.  The photos show me that they have completed the dissection and the close-up photos show me how well the dissection was executed. So for every year this is how I ask the students to report on their dissections. When I tutor local students, in person rather than online, I also ask them to draw portions of their dissections, but for my on-line students I accept photographs.
Q: How many students took pictures and participated in this?
A: All of my students are asked to photograph their dissections.
Q: Did you intend for the pictures to turn into a story for VOX?
A: I did not intend for the photos to turn into a story for VOX, but because I enjoy seeing them I thought others might too. Also, the photos are a way of documenting that we really can learn a lot by studying on our own at home. They are another kind of testimony about homeschooling.
Q: Did any of your student get really grossed out when doing it?
A: Some students do express reluctance or disgust over carrying out a dissection, but I remind them of its value and why it is assigned. Similarly, some students also do not like to catch and kill insects for a collection, but it is a very valuable activity. I sometimes remind them of the saying "what doesn't kill you makes you stronger" to try to make them laugh at themselves. I also sometimes tell them stories about my having attending dissection/demonstrations in both a vet school and a medical school. That helps to remind them that this is a valuable and time-honored method of learning.
Q: Did the whole class willing participate?
A: Well, as I said, the assignment is made to the entire class and I will only excuse a student if their parent requests an alternative. In the MODG school, parents are the primary teachers and I think of myself as assisting them to homeschool. I once let an especially squeamish student work with a sibling. I allowed this because the mom felt this was for the best, but ideally students should do the work themselves.
Q: How long have you been teaching biology for MODG, and what made you want to take the pictures?
A: This is my sixth year teaching high school biology and chemistry for MODG. Aside from the desire to see my student's work, I also like to see my students, so I ask them to take one photo of themselves with the dissection. I refer to these as "dissection selfies." I really care about my students as growing young people and I like to see them. Sometimes, it seems to me, that their personalities show in the photos. Some appear shy, others appear very outgoing and enthusiastic, and I even once had one student, who seemed to glare a little as in defiance. I think she did not like biology very much, but I was not at all offended. I never like to hear people say negative things about teens. I like teens and I was once one myself!
Q: Do you enjoy teaching biology for MODG?
A: I do enjoy teaching for MODG and I am very grateful to have the opportunity to help parents homeschool through high school. I also feel blessed to be a part of the larger MODG community of parents, teachers, and consultants. I learn from my students and feel blessed to know their families.
Q: What made you want to have this fun experiment go on our new site?
A: I thought of VOX because of an idea I expressed earlier. Many parents fear that they cannot school at home for high school and they especially wonder how they will manage the sciences. One of my responses to this fear is to remind parents to have confidence in their child's ability to learn and teach themselves. The photos document this. We all benefit from an experienced teacher, but there is much we can do on our own if we are motivated. The photos also show other positive things about homeschooling such as younger siblings looking on and learning from their older sibling's good example.  Also, students should be confident about their ability to learn and perhaps, by reading this story, a student who is new to homeschooling will be inspired.
Q: How did you learn about MODG and decided to become a teacher?
A: My own children are MODG alumni. I learned about the MODG school by reading Mrs. Berquist's book Designing Your Own Classical Curriculum.
About the Writer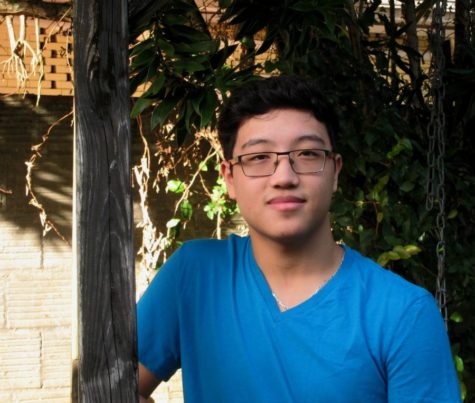 Joshua Chin Lee, VOX Reporter
Senior at Mother of Divine Grace.