Stop Motion Animations! – Part 2
Hang on for a minute...we're trying to find some more stories you might like.
A few weeks ago, we heard from Lego stop motion animator Robert Santine. However, Robert isn't the only student at MODG that practices this amazing video making style! VOX asked another MODG student, Roman Becher, about his experiences with creating stop motions!
What Grade are you in?
I am in tenth grade.
Why did you start doing this?
I started making stop motion movies because it was really fun to see my Lego guys come alive in a totally new way. It is also a great fun seeing the movie come together.
When did you start doing this?
My older brother was the one who got me started, I was either 11 or 12 when he made a star wars battle with his Lego. I thought it was the coolest thing ever. I had to try it. So I did, Tom [the older brother] would manage all the sound effects for me.
How many videos have you made?
I have started about 20-30 movies, but only completely finished about 10. I will sometime start a movie but then the story just doesn't work out, and the movie kind of droops. It's strange but the ones that I usually finish are the ones that I don't plan.
How long does it take you, on average, to make each video?
5-6 hours is probably the total amount of time it takes me to make take all the pictures, and, more or less, the same time for adding the effects.
Is the Lego stop-action world a small world, or lots of people doing it?
The world of Lego movies is quite large, there are tons of people out there on the web who have Lego movies. One of my favorite Lego movie makers is Kevin Ulrich, a.k.a. Brotherhood Workshop.
What do you use to make your videos and add sound effects?
I will set the FPS (frames per second) in Windows Movie Maker and then move the movie over to Filmora for the visual and audio effects. I use Audacity for recording the spoken words or grunts of my figures.
Are there competitions for videos?  
There are some competitions online for Lego movies but I have never entered into one. Some companies like Lego or Mega Bloks will occasionally have a competition.
Do you post your videos anywhere or are they kept private?
I have a few of my movies on YouTube.
What do you like most about doing your stop motion?
What do I like most? Hmmm… I like it all. I think that I love seeing the figures move and interact the most though.
What is the most challenging thing about doing stop motion?
The most challenging thing in stop motion has got to be balance. Having your figure balance can be rather tricky at times, but that's where clay comes into play. Clay is the stop motion animator's friend. You can use it to hold the subject to the ground or sticking an object to the subject.
Why Legos?
Lego is one of the best things to animate with because, one, everyone has them; two, they have joints for moving (the joints aren't floppy or relaxed, but are stiff); and three, you can build your movie sets out of Lego.

About the Writer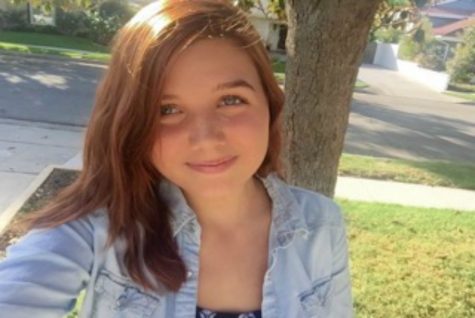 Hannah Carr, Managing Editor
Senior at Mother of Divine Grace.