Summer Camp Series: Christendom College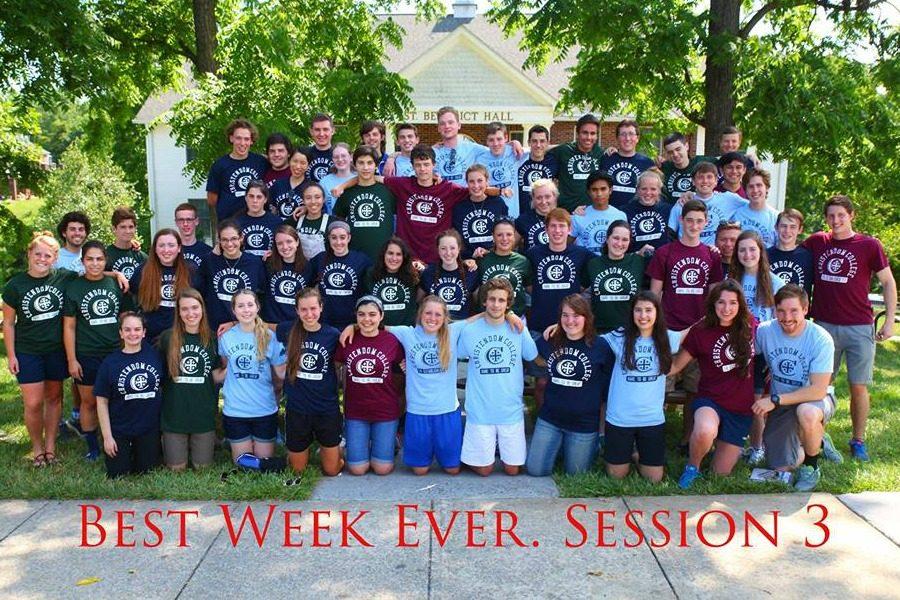 Maria Maggio is a senior with Mother of Divine Grace. She lives in Dallas, Texas, and attended the week-long Experience Christendom Summer Program in the summer of 2016. During this week, campers immerse themselves to truly get a taste of the college's social, spiritual and academic aspects. Campers take part in activities such as dancing, canoeing, bowling and hiking. They also attend Mass and adoration every day, as well as participating in classes each morning and afternoon. I met with Maria over Skype to ask her some questions about the camp.
Why did you attend the camp?
I attended the camp because I really wanted to. My brother applied last year to go. He visited, and he loved the school. Just talking about it, I was like, "I want to visit and want to experience that." Going to the summer camp was the way to do that.
What was your favorite part of the camp?
Everything was so much fun. I really did like the classes though. I really like how they weren't really lectures, but at the same time they weren't really seminar classes… I liked the in-betweenness.
In what ways were you encouraged to grow?
It honestly felt kind of like a retreat. You have Benediction every day, and then you have Mass every day. It helped me grow in my faith, definitely, [and] making friends pushes you out of your shell.
What did you learn about the college from your experience at the camp?
I didn't really know that [Christendom] used an integrated curriculum, the core curriculum. It's kind of like Mother of Divine Grace… Things that are connected are learned in the same year. I really liked that and thought, "Oh, that's so cool!" because it's kind of like Mother of Divine Grace.
What element of the school did you really draw from the camp?
It was really focused on Truth [and] Faith enlightening what you can see. Basically, [the school's] motto: Truth Exists and the Incarnation Happened. It's all connected. Truth exists, yes, but that's enlightened by our Faith.
Did anything about the camp make you excited for college in general?
Having to study stuff and getting to discuss it in person was just a really great experience!
What do you think is especially important about attending a catholic college?
I think it's important to attend a Catholic college in light of [the fact that] most people lose their Faith between the ages of eighteen and twenty-three, and that probably has something to do with college. I think at least it's important to go somewhere with a great Catholic community and [to have] that foundation.
When asked if she would recommend this camp to anyone, Maria responded with an emphatic "YES!"