Pope Francis Gets Instagram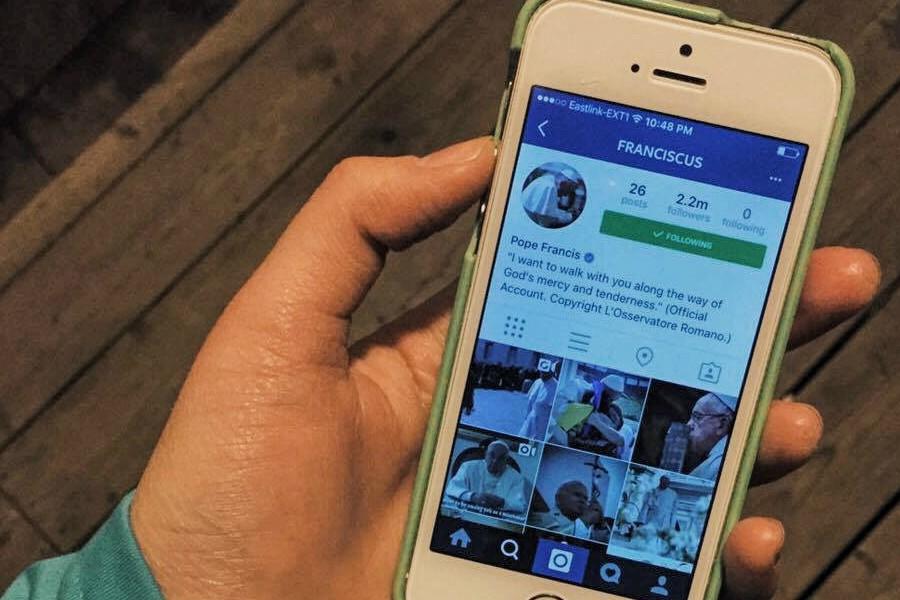 A momentous figure has joined the ranks of Instagram: none other than Pope Francis himself.  
Pope Francis's Twitter account (@Pontifex) has over 27 million followers, and his new Instagram (@Franciscus) already has 2.2 million followers as of April 5th. He received an enthusiastic welcome from figures such as Mark Zuckerberg, CEO of Facebook (which now owns Instagram).
After meeting with Instagram CEO and co-founder Kevin Systrom in February, Pope Francis tweeted on March 19th, "I am beginning a new journey, on Instagram, to walk with you along the path of mercy and the tenderness of God." Pope Francis is a firm supporter of social media and the internet, calling it "a gift from God."
The Vatican states that Pope Francis's new account will "help recount the papacy through images." Pope Francis' status emphasizes tenderness and mercy, as do a number of his pictures. His first post was a picture of himself deep in prayer, with the words "pray for me". The Secretariat of Communications in the Vatican's Social Media Department will oversee this account.