OPINION: The Pope's Answer to "Blind Violence"
Tragedy  struck Brussels, Belgium, Tuesday in the form of a terrorist attack. The attacks took place in a subway station and at an airport in the early morning. Thirty-one are dead and 300 injured.
This is certainly not the first time such a cruel and cowardly attack has taken place, in fact it seems to be becoming more and more common, much to the distress and fear of all. Pope Francis has offered his condolences to the people of Belgium through a telegram translated on Vatican Radio Tuesday.
"Learning of the attacks in Brussels, which have affected many people, His Holiness Pope Francis entrusts to God's mercy those who died, and he prays for those who have lost relatives. He expresses his deepest sympathy to the injured and their families and all those who contribute to relief efforts, asking the Lord to bring them comfort and consolation in this ordeal. The Holy Father again condemns the blind violence which causes so much suffering and imploring from God the gift of peace; he entrusts on the bereaved families and the Belgians the benefit of divine blessings." -Cardinal Pietro Parolin, Secretary of State of His Holiness.
"
I am moved, and I am saddened. I do not understand."
— Pope Francis
When terrible things like this occur in the world, people often feel helpless, overwhelmed with grief and fear, wondering what they can do to help. It is easy to fall into the trap of thinking that nothing can be done, that trying to improve this awful situation humanity has gotten itself into is pointless. Christians in the world need to remember that there is always something we can do, as Pope Francis showed us after the similar terrorist attacks on Paris a few months ago. "I am close to the people of France, to the families of the victims, and I am praying for all of them," the Pope said.  "I am moved and I am saddened. I do not understand; these things (are) hard to understand."
As Pope Francis stated, Christians have a duty to pray. Pray for the victims and their families. Pray for a change of hearts in the attackers. Pray for peace in our world.
About the Contributor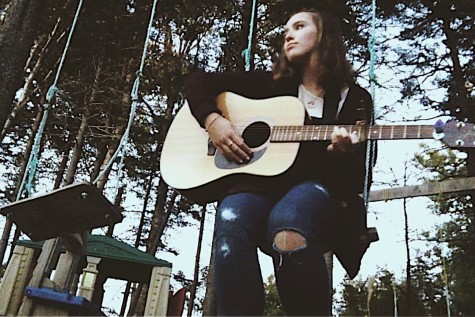 Mary Theresa Pitre, Social Media Editor
Senior at Mother of Divine Grace School.