MODG Students Getting Together: Book Club with Gail Peterson
Mother of Divine Grace School has students spread out all over the world, and a digital environment makes personal connections difficult. Increasingly, MODG students have been interested in meeting their fellow classmates. While for some this is still only a wistful desire, others have decided to take action.
During this school year, starting in October 2015, several students decided to form and maintain an independent book club. Founded by Julia Post, the club has six members who met through the online Learning Support classes of MODG.
The club gets together over Skype, face to face, every two weeks. A variety of books are considered as the topic of discussion for these sessions. Suggested titles, voted on through emails beforehand,include Pride and Prejudice by Jane Austen, The Invisible Man by H. G. Wells and Fahrenheit 451 by Ray Bradbury.
Gail Peterson, a founding member of this initiative-taking group, talked about the book club with VOX.

"[With] MODG, you have online classes, and then you also have friends from your area in town," she said. "This [book club] is kind of combining the two and having friends, real friends, that you reach out to and talk to through MODG, online."
Still going strong, this book club is an example of what MODG students can do to overcome the barrier of distance.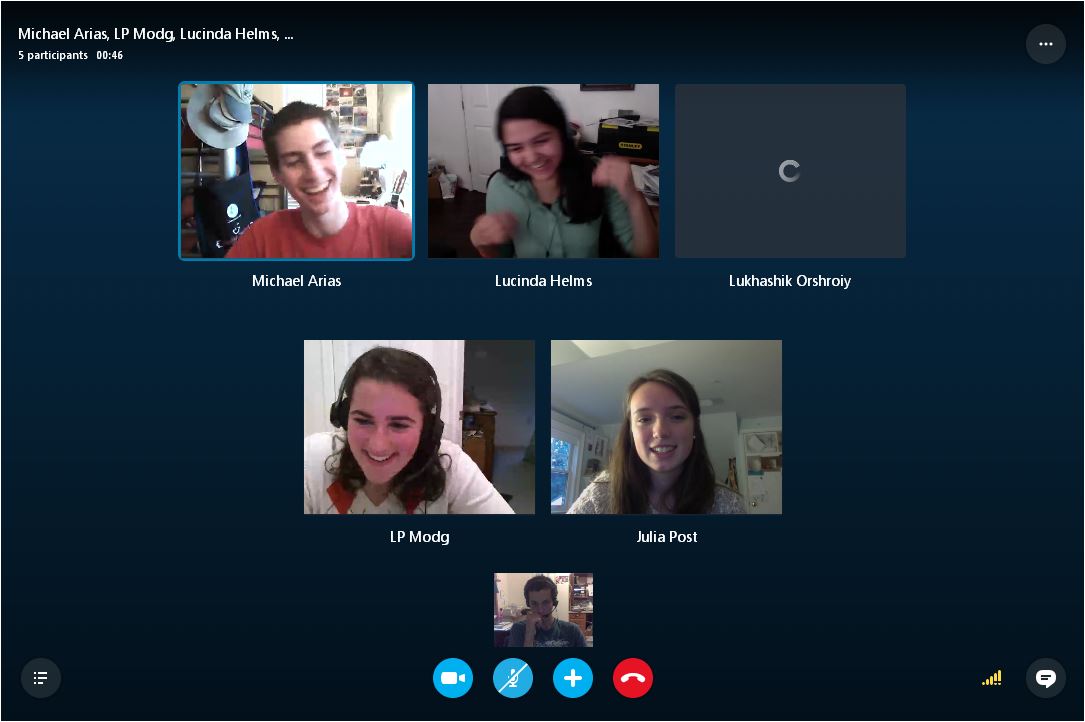 Maria Goretti
"Just go for it, even if you don't know what the outcome will be," is Gail's advice for students. "For some things, we tend to overthink things and be afraid [of] what other people will think of us, but this really good thing came out of Julia just sending us a random email to ask if we [would] start a book club. So, don't be afraid to put yourself out there and ask and… start something new."