10th Grade MODG Student Moves to Germany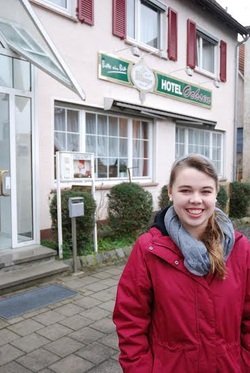 Shannon Heaphy is a 10th grade MODG student who is currently living in Germany.
Last fall, her father, who is part of the US Military, received orders to be stationed there.
So the family packed their bags and moved from their home in America to a hotel in Germany.
Over Christmas break, Shannon and her family finally moved into a house and have been slowly adjusting to their new life.  The following interviews cover what it's like living in a foreign country, taking Learning Support classes, and doing a Natural Science experiment in the midst of it all. Please listen in on this intercultural experience from a MODG student's perspective!
About the Contributor

Clare Calzada, VOX Reporter
VOX Reporter Clare Calzada is a senior at Mother of Divine Grace School.