My Experience at Franciscan LEAD
Commentary by MODG Senior Mary Theresa Pitre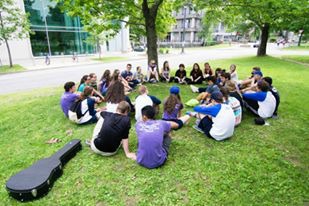 As I reflect on the past few months of my life, there is one significant event that has affected my life like none other. Over this past summer, I had the incredible chance to participate in a Franciscan LEAD retreat and Steubenville Conference. Going into this retreat I had so many hopes and expectations, and I was definitely not disappointed. This experience has changed my life, and I am really excited to have the chance to share it with you.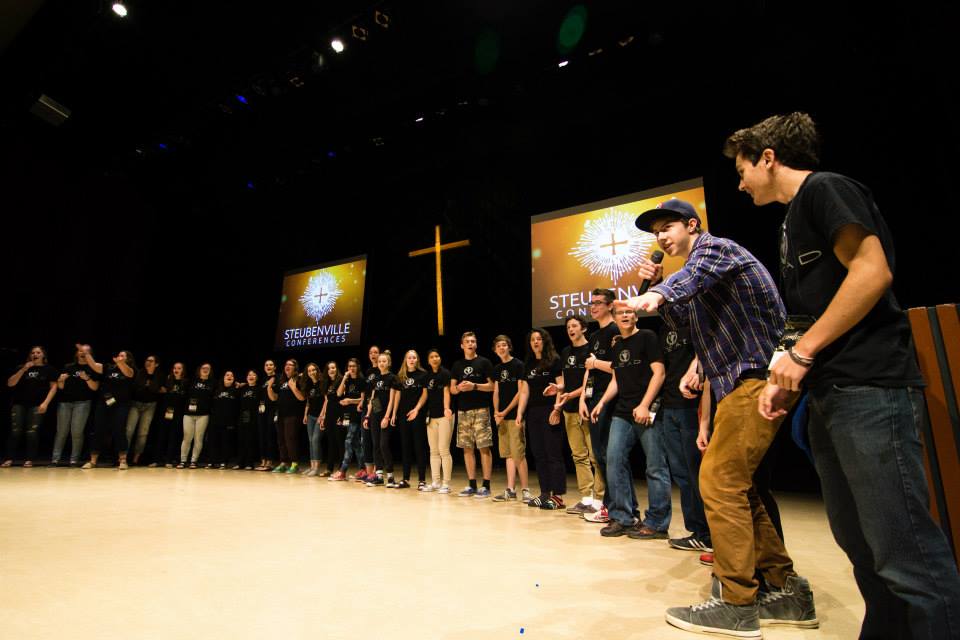 When I found out that I was accepted to be a part of this retreat, I was over the moon excited. I knew some things about LEAD because I had been to Steubenville Conferences before, and I also had friends who had gone the year before. I heard how it was a really intense week with a lot of opportunities to learn a lot about Catholicism, but also have a lot of fun. LEAD stands for Leadership, Evangelization, and Discipleship, so I knew that those topics would be a big part of the week.  Even though I knew about what LEAD was, I still really had no idea what to expect for my personal experience. My big hope for the week was that I could go much deeper in my relationship with God. I had been to many different retreats before and had many awesome experience through them, but I often felt like they were barely scraping the surface. I was really hoping LEAD would just be the step deeper that I needed.  
"
My big hope for the week was that I could go much deeper in my relationship with God. "
— Mary Theresa Pitre
As the day LEAD was to begin got closer and closer, I became more and more excited. I also got nervous. I was afraid that when I got there, I would get swept up in the fun and meeting new people that I would forget why I was there. I didn't want to walk away from this retreat thinking 'Well, that was fun… But did I actually go deeper in my relationship with God? Did I really learn and spend time with Jesus?" Also, because I was going into grade 12, there were big decisions looming ahead about my future. I wanted to learn how to discern God's will for my life. I spent time praying that I would be able to really invest my heart into the retreat, and that God would show me the things He wanted me to learn.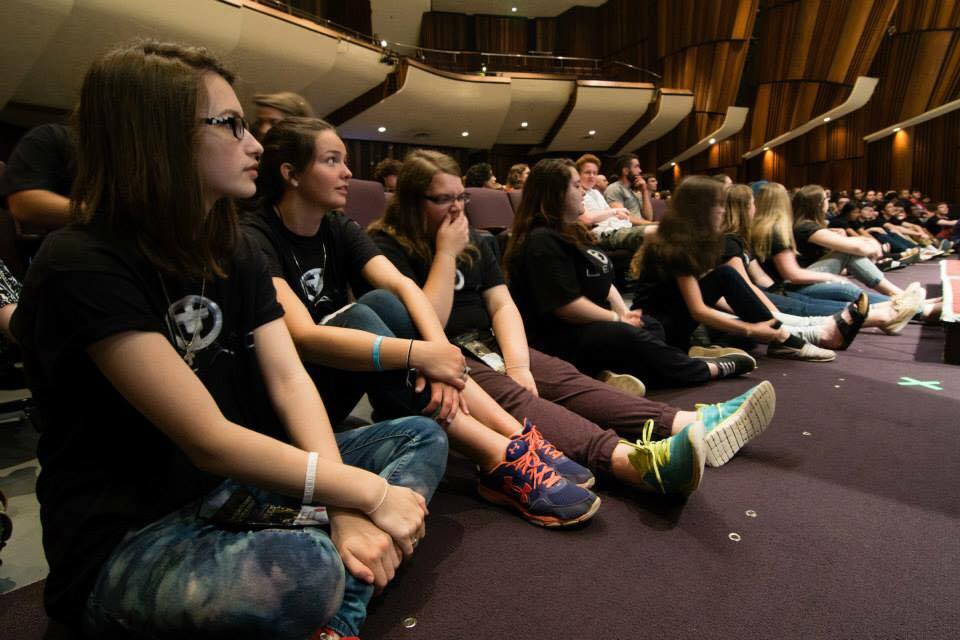 The day soon arrived, and I and some of my friends from youth group who were also accepted to LEAD drove up to St. Mary's University in Halifax, Nova Scotia, where the retreat would take place. When we arrived we were introduced to all the other teenagers. There were 29 teens in all, 4 leaders, plus a priest, who would be there for the week.
I don't want to give too much away about the schedule and the specifics of what we did, but I want to mention my favorite parts. For example, there was a time every day for personal prayer. I really enjoyed this part of LEAD, because prayer is something that I struggle with and I needed to learn about. We were taught different ways to pray, and then in our personal time, we had the chance to try them out. There were talks that specifically focused on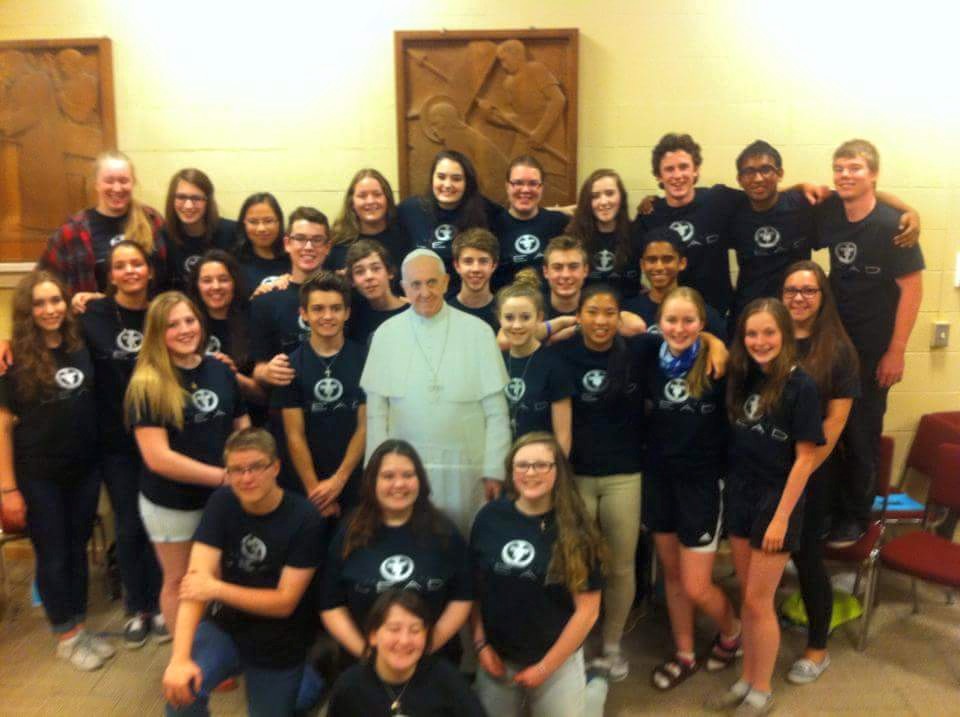 how to make prayer a part of your life and how to discern God's will for your life through prayer. This was interesting to me, and since then, prayer has become such an important part of my life. I try to take time every morning to journal and read the Bible. I have been amazed how taking this time with God completely changes not only my day, but also my attitude towards my life and the people around me.  
Another really awesome part for me was praise and worship. Praise and worship is an amazing form of prayer where you pray with special songs. We had the opportunity to have a praise and worship session during adoration one night. It was extremely powerful. There were so many beautiful songs that I loved, like Good Good Father by Housefires, Closer by Bethel, and Holy Spirit by Francesca Battistelli. The atmosphere of singing songs about God with 30 other people, while you are actually in adoration, is unbelievable.
I had some profound experiences of God's love for me during these times, as did many of my friends. Now I really enjoy playing praise and worship songs myself, and I am a part of the music ministry team at my youth group. My family could tell you that I usually walk around the house singing pretty much all day. Although music has always been something I enjoyed, these experiences at LEAD and Steubenville really showed me, in a deeper way, how God can speak to me through songs.
By far some of the best parts of  of LEAD were the other 28 teenagers I met there. At the beginning of the week we were all strangers, and only five days later we were all best friends. We call each other the "LEAD family," and that name is pretty appropriate. Having a group of people your age that all share your beliefs, know a lot about you, and who you know will always have your back, is an amazing gift. I am grateful to have met every person that I did on LEAD.  I still talk to these people every single day, and we actually had a reunion  before school began. Having this shared experience and, of course, our faith, has made us so close. I hope that our friendships will last a lifetime.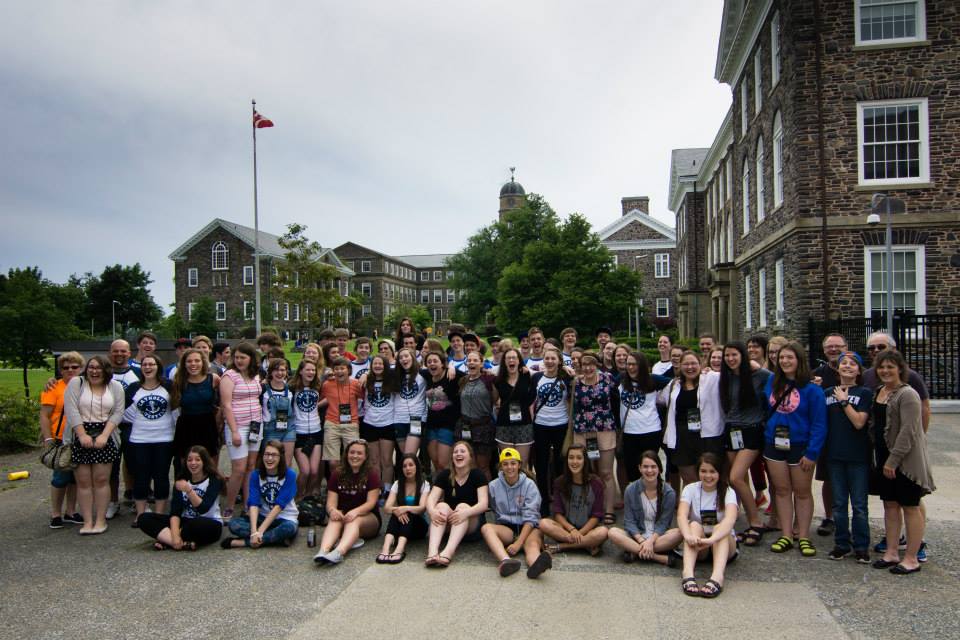 At the end of the week, I was really sad to leave my new friends and really worried about going out into the 'real world' where my beliefs and faith could be tested and challenged.
I was scared that the things I had learned would be forgotten and the friendships I made would be lost. But I knew that God would always be with me, whether I was at LEAD or just living my life. I believe He has a plan for me. I left LEAD a much stronger Catholic, who still has so much to learn and still makes so many mistakes, but who knows more about the God of second chances, forgiveness and who will NEVER stop loving me or you.
LEAD was an amazing experience for me, and I would recommend it to anyone who is looking for a way to go deeper in your faith.