Tenth Grade Author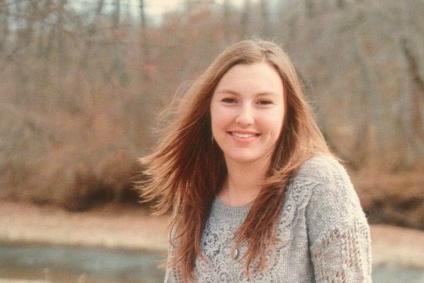 Hang on for a minute...we're trying to find some more stories you might like.
Gabriella Haug, a tenth grader, is just like most other MODG students -except for one thing -Gabriella is a published author. She is the oldest of six children, and she lives with her family in Waynsboro, VA. Her many hobbies include swimming, reading, music and writing. Creative writing has been an interest in Gabriella's life since middle school when she began writing her published story  titled Little Seeds of Faith. "I actually started out writing just because at the time I wasn't very happy. I was going to a public school and it was really hard fitting in. So I would talk to the Blessed Mother and just try to resolve all my problems through prayer and she kind of inspired me just to write," said Gabriella.
Little Seeds of Faith is a story about a young girl named Alexis who has to deal with many difficult things in her life. Her father is in the military which means her family has to move often. Because of these trials, Alexis feels sad and lonely. During this hard time in her life, she becomes very close to the Blessed Mother. Mary helps Alexis with her sadness and Alexis learns to trust in God's plan even throughout her hardship. Alexis also becomes good friends with another girl named Lily who lives on the same military base. Through their friendship, Alexis begins to bring Lily closer to God by planting seeds of faith in her heart and praying for the Intercession of Mary.
Just as the Blessed Mother is a big part of her story, a relationship with Mary is a big part of Gabriella's life, Gabriella said. "I haven't had any miraculous visions or anything like that, but I do enjoy talking to the Blessed Mother, and she speaks to me in different ways. She has definitely worked my problems out, and when I feel overwhelmed, she makes me feel comfortable."
A love for writing also extends to other members of Gabriella's family as well. "I have several sisters who like to write as well, and so we kinda do like a book club with different writing things together. Its quite fun," she said.
Reading is also something Gabriella enjoys, especially "Old Fashioned Girl," by Louise May Alcott. She said, "I think the book describes me very well because Polly, the main character, was very different from everyone else, and she stuck to what she was taught, even though the temptations of the popular way was very fascinating to her and she wanted to fit in, but instead of giving in, she was just herself and everyone respected her for it."
Publishing Little Seeds of Faith has been years in the making although the actual writing of the story didn't take long at all. "It only took a few hours, to be honest, of getting my ideas out. Then writing it took a few days. But the whole process of it being published has taken three years and I've had to revise it twice," said Gabriella.
Its clear Gabriella has a talent for writing, but she has other plans for her life as well. She said "I want to be a veterinarian. But I will definitely keep writing even if I have a different career because its something that I enjoy doing and its something I am good at."
Little Seeds of Faith will be published sometime during the month of May in a magazine called Mary's Messenger. Gabriella hopes that her story can help to inspire the readers and also bring them closer to Mary. She said, "I do hope that when people read this story they can be inspired to be themselves and not have to worry, just to always know that the Blessed Mother and Our Lord will always be watching over them."

About the Writer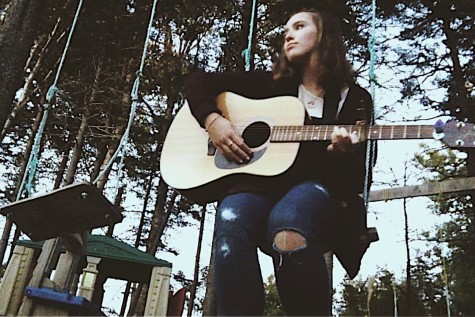 Mary Theresa Pitre, Social Media Editor
Senior at Mother of Divine Grace School.