CWHL All-Star Showcase Report
VOX Reporter Kaitlyn Krikorian discusses the first ever CWHL All-Star Hockey Game and its significance for the growth of Women's Hockey.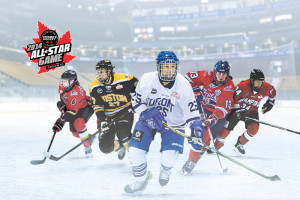 Saturday December 13th, 2014 marked an important day for the Canadian Women's Hockey League: it held its first ever All-Star Game at the Air Canada Centre in Toronto.
An all-star game in any sport is an exhibition game which matches the league's star players against one another. If you follow the men's league of any professional sport, their All-Star Game doesn't matter in the standings and usually isn't terribly exciting. It's a fun opportunity to see your favorite players in a more relaxed environment, coming together to celebrate their sport while showcasing their talents. But is it not considered a must see, and isn't even broadcasted on some of the major sports stations.
For the players and all those involved in the first All-Star Game for professional women's hockey, and certainly the first one to ever be shown on national television, however, it was historic. The time was right for the game: the CWHL,which includes teams in Toronto, Montreal, Brampton, Calgary, and Boston, has been in existence for eight years, and women's hockey has been getting more attention than ever, particularly in light of the 2010 and 2014 Winter Olympics. Those events highlighted the rivalry between Team USA and Team Canada. With a little help from the Toronto Maple Leafs, Air Canada Centre, Sportsnet, and the NHL Network, the CWHL was able to get its All-Star Game broadcasted across North America and into the living rooms of fans, new and old.
The game itself was an exciting one. Captains were elected by fan vote, with Charline Labonté of the Montreal Stars and Jessica Campbell of the Calgary Inferno coming out on top. Labonté and Campbell (of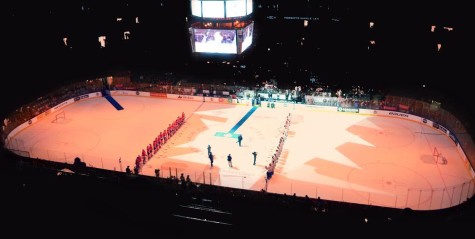 Team Red and Team White respectively) each selected five picks, and the rest of the rosters were decided by pulling sticks. The teams played three fifteen-minute periods. After the first two, Team White was on top 2-0 after two goals from Natalie Spooner and Kelli Stack. But Team Red stormed back, scoring three goals in just under three minutes early in the third period. While Team White was awarded a late power play and put up a great fight, they were unable to tie the game before the horn. Team Red won by a final score of 3 to 2.
The hockey game drew 6,850 fans, which may seem small compared to NHL crowds, especially for a free game, but for a growing league like the CWHL, it was more than they could have hoped for.
"I think it's important for us, I think the big thing for us and our league is to get it out there, get people aware of our league and where we're playin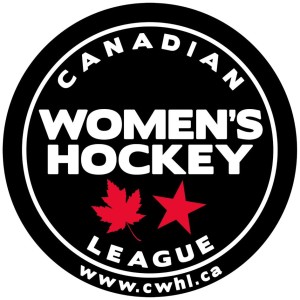 g outside of Olympic years," Rebecca Johnston, who played for team red and was awarded first star honours, told Sportsnet. And that was the point. While the CWHL is the world's premier, professionally run women's hockey league, the players are still not paid enough to get by and most either have full-time jobs or are studying in school. They don't have the luxury that men's professional sports leagues have; to be able to play the game they love while making a living. This has proven hard for many CWHL players, forcing them to hang up the skate early because they have to support themselves and their families.
The Canadian Women's Hockey League is, in their words, "dedicated to raising the profile of women's hockey while providing a place for the best female hockey players in the world to train and compete." While the league does not have the support or exposure of any of the hockey teams in the NHL yet, the CWHL's all-star game was a big step to get them on their way. For the first even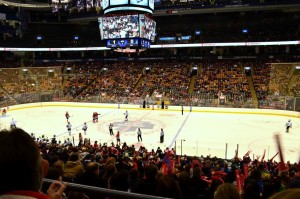 t of its kind, the league and its players were thrilled with the result. By the interest shown in this one game, it looks like they might be able to fill a few more arenas between now and the 2018 Olympics. Interest in women's hockey has never been bigger. The Olympics this year brought, as Olympics Canada calls it, "the greatest women's hockey game ever played". In a recent press release, the Canadian Women's Hockey League announced that they have signed a deal with Sportsnet who will be broadcasting the league's playoffs and special events for the next four years starting this season; and, on a cold, December afternoon in Toronto, 6,850 people showed up to watch their favorite female hockey players in action. Whoever said no one cares about women's hockey has got another thing coming.