VOX Video Challenge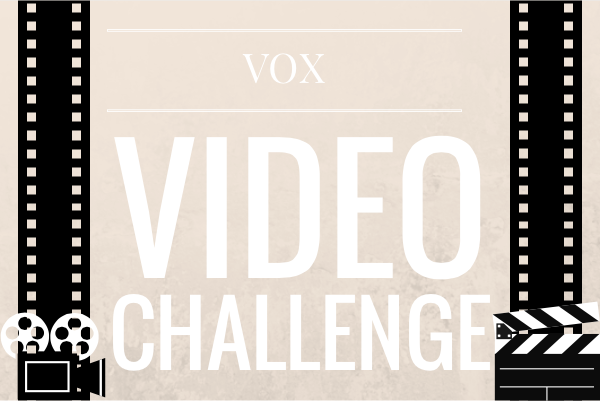 Hang on for a minute...we're trying to find some more stories you might like.
VOX challenges YOU, the students, to make your own 3-minute observational documentaries about whatever interests you.
VOX is inviting students to send us your mini-documentaries any time during this school year.  VOX will publish selected submissions throughout the term.
Observational documentaries are documentaries where you'll attempt to simply and spontaneously observe life with a minimum amount of intervention.
Here are some links to examples on the VOX site:
A VOX documentary about barn cats:
https://www.modgnews.com/2071/arts/pampered-barn-cats/
A VOX documentary about an All Saint's Day celebration:
https://www.modgnews.com/1836/arts/living-a-day-as-a-saint/
Here's how to do an observational documentary:
1. Create the Concept
Your concept should be one sentence that is the essence of your documentary, (i.e. Building Forts in the Woods, A Dramatic Airsoft War, Making Christmas Cookies, Painting with Watercolors, Sewing Princess Dresses, etc.). Your concept does not have to be your title, though it can be if you want.
If your video includes people, it's okay to include if it is taken on public property or, if it is filmmed on private property, you have gotten permission to film for publication.
2. Create the Treatment
A treatment is one paragraph explaining how you will tell your story. Here is an example:
A Dramatic Airsoft War will be filmed with my camera and will target an airsoft battle in the backyard woods of my friend from the perspective of my brother, one of the combatants. All the combatants will be dressed as soldiers.

The documentary will begin by showing gunfire, then the title, and follow with scenes of shooting, running from the enemy, hiding, my brother being shot and lying "dead", and ending with the miraculous resurrection of my brother and the two enemy armies shaking hands. 

The documentary will consist of natural event footage and all needed explanations will be presented by my brother at the time or by captions, for I will never be seen or heard. Since the battle takes place out of doors, the lighting will be all natural. 

Sounds will be natural with dramatic music added later to the background. Viewers will be left knowing the dangers of war and the fun of airsoft.
Here are some things to think about and include:
Subject matter: What/who is your subject? Is it your pet racing turtle, you, your siblings, your friend, etc.? Will you need any permissions ahead of time?
Location: Again, will you need any permissions ahead of time?
Time Frame: How long do you have to film the topic of your documentary? When will it be? What will you be targeting in that time frame? How will it fit in to three minutes?
Equipment: Will you be using a camera or a phone? Do you need to create more memory room on your recording device? Do you have a backup? Do you have extra batteries? Do you have a tripod?
Lighting: What kind of lighting will there be while you're shooting? Will you be shooting at night? If so, will you need a flashlight/lantern/etc.?
Sound: Can your shooting equipment pick up sounds well? Will you need a microphone? Will you need to add voice overs/narration? Will you add music?
Editing: What software will you use to edit?
Style: When you shoot, what angles will you use? What feel are you going for? How will you convey that feel?
3. Test your equipment
You want to make sure that when the day of shooting comes, your equipment functions exactly how you want it too. You can also test your equipment at the intended shooting location to see if there is anything else you will need.
4. Shoot
With all your equipment, backup items, and plans with you, go out and shoot your documentary. While shooting, remember that you're going to have to look through all of it so you don't want too much, but at the same time you don't want to come up with too little footage. Make sure you shoot enough footage of everything you planned.
5. Edit
Now you will be putting all the footage together, possibly adding captions, narration, inserting title and credits, finding and adding music, and having a good time. There are a couple things, however, to remember:
Music: Do not use copyrighted music and make sure you give the proper credit needed. One site you can use is Incompetech, which offers a nice selection of royalty free music. Make sure that when you choose a song you click on the "(i) MORE"  button to the right of "Download" to see the text needed to be included in your credits. Another alternative is if you play an instrument, then you can record yourself playing and use that. Although music can add a nice touch to a documentary, it is not required.
Credits: You need to include the following titles: Documentary Title, the Filmmaker (you), News website. Then add: Thanks to: MODG, subject/s (if it's not you), who ever you need to thank for their cooperation,credit needed for music used, (if any). End with: (copyright 2016)
6. Upload to Google Drive and Submit Your Documentary
Once you've completed editing and your documentary has been saved as a movie, upload your documentary to Google drive. Select "Share," click "Get Shareable Link," and share with [email protected] Be sure to include your name and grade in the message box when sending your documentary submission.
Submitted documentaries will be posted at the discretion of the journalism staff.
Have any questions? Just ask VOX in the comment box.
To help remember these steps while you work, you can print off this checklist, which includes short summaries of each step.

About the Writer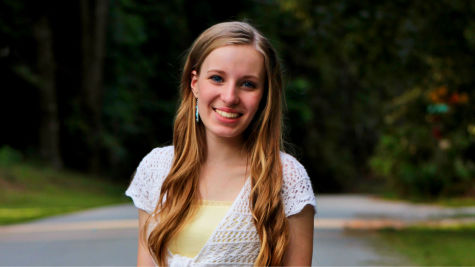 Mary Hammer, Managing Editor
Managing Editor Mary Hammer is a junior at Mother of Divine Grace School.

Contact her at [email protected]