10 Questions with Cole Lehman
Ed Apen, VOX Reporter
November 12, 2014
VOX reporter Ed Apen asks ten questions of MODG student Cole Lehman, who lives in Lucas, in the suburbs of Dallas, Texas.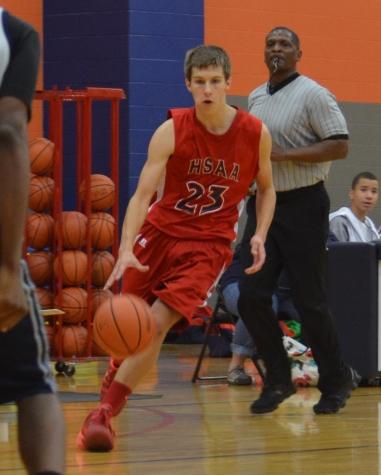 1. How long have you played basketball? What first got you interested?
I've been playing on a team since I was 4. Basketball kind of runs in the family since my dad's family all played basketball in high school ball and he and a few of his brothers played division III college ball.
2. What are some of the events you are playing at this year? What is your favorite out of all of them?
My team is scheduled to play in a JV tournament at a local 6A high school (6A is the schools with like 5000+ students), a private school tournament in Houston, and the Texas HomeSchool State Basketball Championship tournament. I'm excited for all of these but my favorite event by far is the National Christian Homeschool Basketball Championships. At this tournament, about 400 teams from all over the country, ranging from 10U to 18U, come together for the tournament in Springfield, MO. The varsity and JV national championship games and the awards ceremony take place at a division I college arena, and everyone who played in the tournament comes to watch. I'll be going to nationals for the 5th time in March, and I think my team will have a shot at capturing a national championship.
3. Are you part of the NCAA? If so, what is that like?
I'm planning on registering with the NCAA so I'll be eligible to play in college, but I'm not part of it yet.
4. What team do you play for?
I play on the JV team for the Home School Athletic Association, a Dallas-based homeschool sports program.
5. What has been your best performance this year, at any event?
Just last Thursday I had the best game of my career and scored 27 points. The very next night I had the second best game of my career and scored 21 points.
6. Have you ever been injured? How did you fight through it to get back to full strength?
I've sprained my ankle a few times. It was always so hard not to be out there on the court, especially during big games. I just had to let myself heal completely before I did anything that related to my ankle. Time seems to go at half speed when you're injured, and the days and weeks until you can play again feel like years.
7. What are you most improved on this season compared to last season? What will you be working on to improve the rest of the way?
I'm playing much more aggressively than I have in the past. That's the main reason I'm playing as well as I am. I still need to work some more on my ball handling though.
8.What is the toughest part of playing basketball? The most enjoyable part?
I've never really thought about what the toughest part of playing is. I just go out and play and do whatever I have to do no matter how hard it is. My favorite part, and probably everyone's favorite part, is when I take a shot and I know as soon as I release the ball that it's going to go in nothing but net. And then it does.
9. Do you have any famous athletes you admire?
My favorite basketball players are Larry Bird and Dirk Nowitzki. Bird, who played in 80s and early 90s, wasn't fast and couldn't jump but he out-thought everyone on the court and won 3 NBA championships. Nowitzki is about as humble a player as you will find anywhere. He's played his entire career for my hometown team, the Dallas Mavericks, and has never asked for the outrageous salaries that the majority of star players receive. Dirk doesn't play for the money; he plays to win.
10. Do you plan to continue playing basketball after high school?
I will definitely play basketball in college and beyond college if I get an opportunity to do so.
About the Writer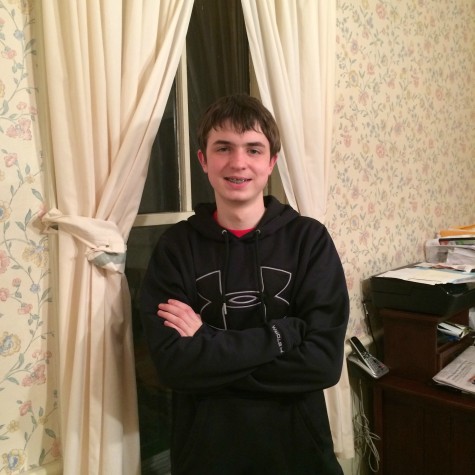 Ed Apen, VOX Reporter
VOX Reporter  Ed Apen is a junior at Mother of Divine Grace School.  Ed is also a Social Media Editor for VOX.