MODG Art Contest Winners
The art work of the 7th – 12th grade 2014 MODG art contest winners is now available to view on our news site! Two of the winning contestants have shared some of their tools, techniques, and insight on their fantastic works of art! Martin Rudzis (10th grade) is the first place winner of the 7th-9th grade bracket with his life-like drawing of Boromir from Lord of the Rings. In our interview he explains what tools he used, the time and effort he put into it, and his reaction to winning first place.

MODG Art Contest from VOX News on Vimeo.
He  also answered a couple of questions regarding why he enjoys drawing with pencils and what other mediums he uses.
Do you like using other mediums for art, other than pencils?
"I enjoy working with pastels, oil pastels, watercolors, colored pencils, and watercolor pencils, but those mediums are not my forte."
Which medium is your favorite and why?
"Pencils are my favorite medium, especially colored pencils, chiefly because they are the medium I am most familiar with."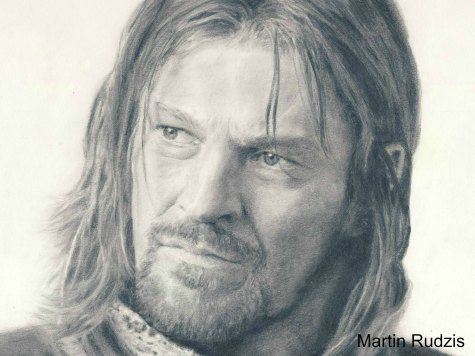 Abigail Teska (11th grade) won first place for the 10th – 12th grade bracket with her painting titled Beacon of Hope. Abigail answered eight questions about how she began painting and what inspired her to create this beautiful piece
.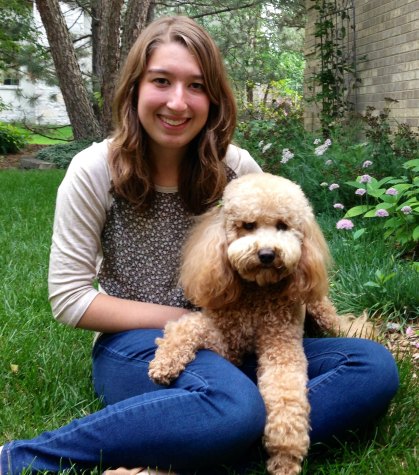 When did you begin to have an interest in painting?
As a little girl, I always enjoyed arts and crafts. I tried several art classes where I pursued pastels and watercolors. However, I did not start oil painting until the spring of 2013.
How did you come up with the title for your painting?
I have always liked how the beam of the lighthouse guides and protects ships from crashing into rocks. This idea reminds me of the Blessed Virgin Mary, our beacon of hope, guiding us to salvation.
What inspired you to do this piece?
I always enjoy going to places by water for vacation. When visiting a lake or ocean, I take time to appreciate the beauty, by walking along the beach and swimming in the water. Also, I enjoy visiting and taking tours of lighthouses because I have always been intrigued by their history.
How long did it take you to finish your painting?
I painted "A Beacon of Hope" in about four hours. However, I had to wait several months for the picture to dry before I could varnish it.
What do you love about painting? – "I always like making things beautiful. I get a special feeling when I start with a white canvas and use colors and techniques to paint a picture."
Who is your favorite artist?
"For me, it is hard to choose a favorite artist. However, I like to paint in two different styles. I use the texture of the paint to yield contrast and depth, or I use a small brush to make details.
Charles Vickery is noted for his seascapes, so I model my water from his style. When I paint a still life, I use some of the techniques that Rembrandt used."
What is one of your favorite works of art?
"One of my favorite paintings is called "Song of the Angels". It was painted in 1881 by a French artist named, William-Adolph Bouguereau. This picture features angels playing the violin while adoring the infant Jesus in Mary's lap. I especially like this picture because I also play the violin."
Do you like using other mediums for art, other than the one you used for this painting?
"Besides oil painting, I have tried a few other mediums including chalk pastels, watercolor, acrylic, and pencil. When I was younger, I pursued pastels and watercolor. Recently, I have been working on sketching to improve my drawing skills."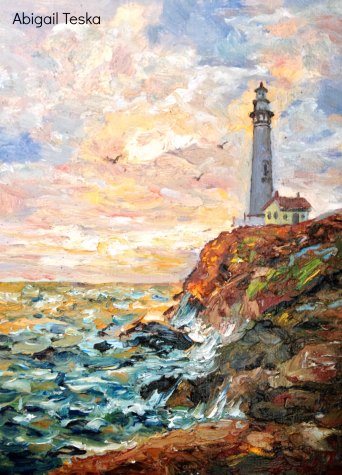 The second and third place winners as well as the honorable mentions artwork is displayed below.
The 10th – 12th grade bracket winners and honorable mentions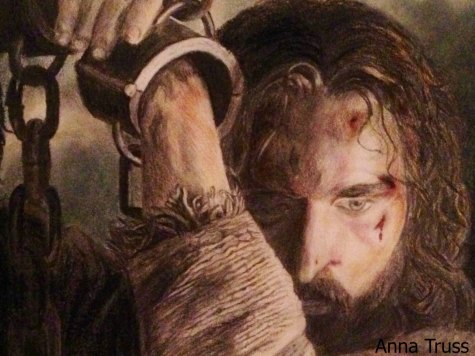 Title: Christ's Passion
Artist: Anna Truss
Place: 2nd
Grade:12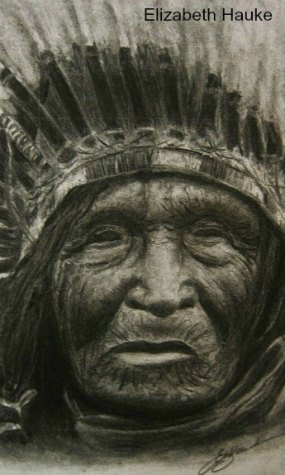 Title: Indian Chief
Artist: Elizabeth Hauke
Place:3rd
Grade: 10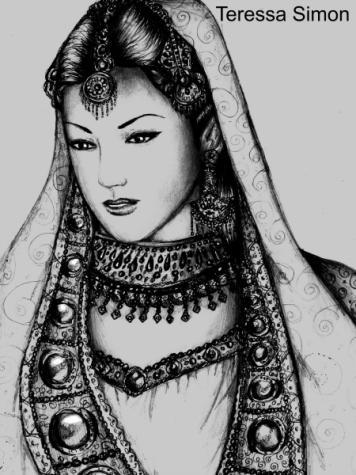 Title: Lady of the East
Artist: Teressa Simon
Place: Honorable mention
Grade: 11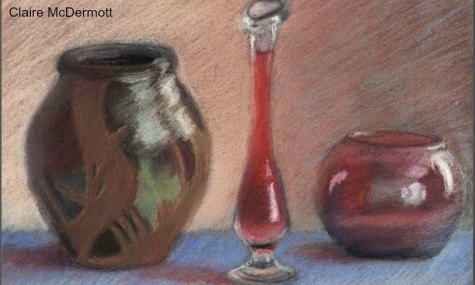 Title: A Still of Vases
Artist: Claire McDermott
Place:Honorable mention
Grade: 12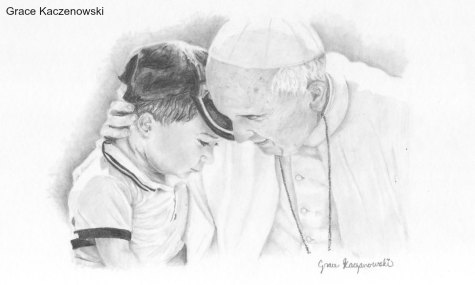 Title: Compassion
Artist: Grace Kaczenowski
Place: Honorable mention
Grade: 10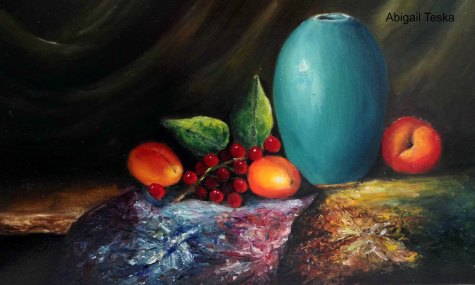 Title: Jade Vase
Artist: Abigail Teska
Place:Honorable mention
Grade: 10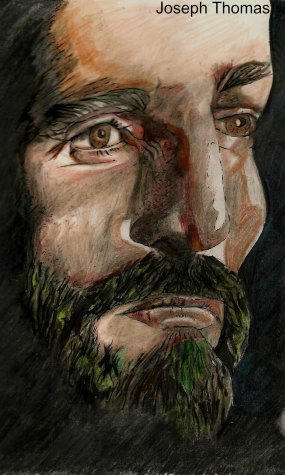 Title: Risen Christ
Artist: Joseph Thomas
Place: Honorable mention
Grade:10
The 7th-9th grade bracket winners and honorable mentions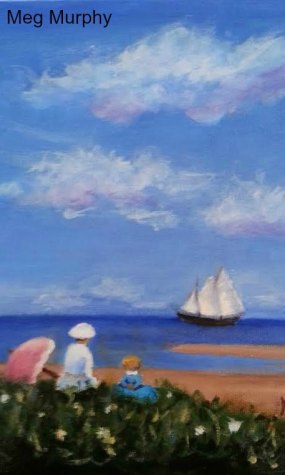 Title: At the Sea Side
Artist: Meg Murphy
Place: Tied for 2nd
Grade: 8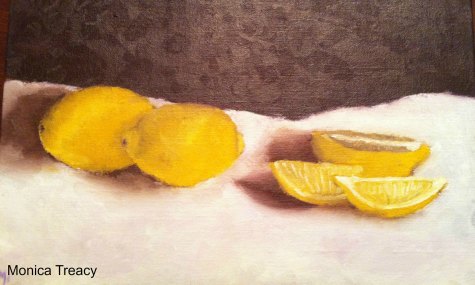 Title: The Lemons
Artist: Monica Treacy
Place:Tied for 2nd
Grade:9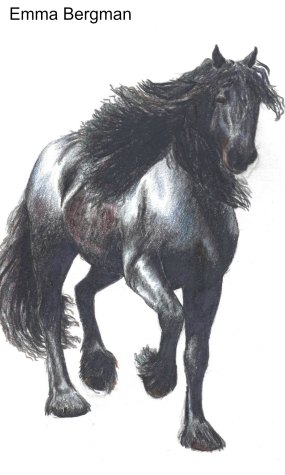 Title: Stormcloud
Artist:Emma Bergman
Place: Tied for 3rd
Grade:7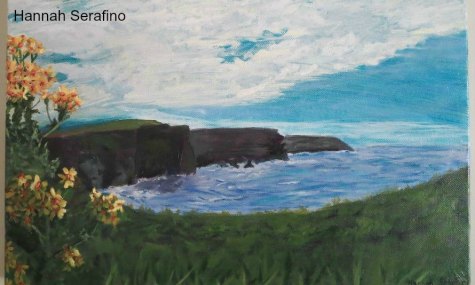 Title: Cliffs of Mohor
Artist:Hannah Serafino
Place: Tied for 3rd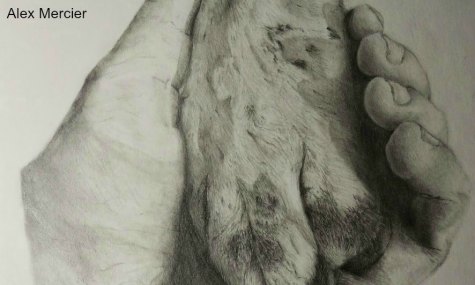 Title: A Paw in the Hand
Artist: Alex Mercier
Place:Honorable mention
Grade: 8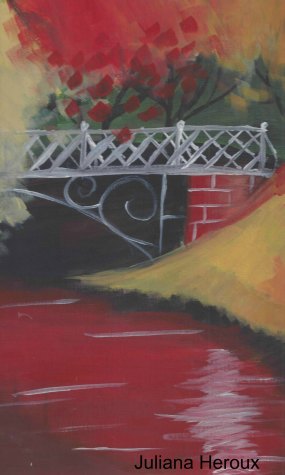 Title: The Bridge
Artist: Juliana Heroux
Place:Honorable mention
Grade: 7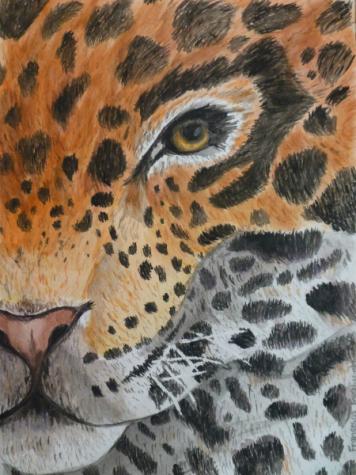 Title: The Jaguar
Artist: Francesca Faraj
Place:Honorable mention
Grade:9
About the Contributors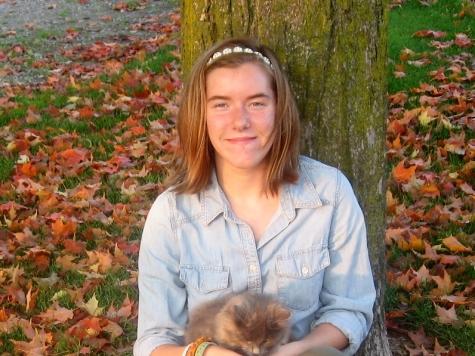 Emily Guza, VOX Reporter
VOX Reporter Emily Guza is a junior at Mother of Divine Grace School. Emily is also a Photo Editor for VOX.