What is it Like to Work in the Irish Army Air Corps?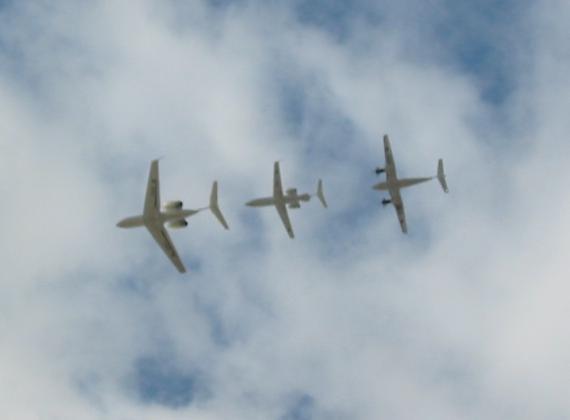 In this interview, I will be speaking with James O'Dwyer about his career as an Air Corps Aircraft Technician.
James O'Dwyer is forty-nine years old and is married to his wife Helena. They have one child together and live in Ireland. While he is now a qualified psychotherapist, with a post graduate degree in Mental Health and addiction studies and is also qualified in design and recovery user center and oriented systems implementation, he began his career journey at sixteen when he joined the army.
Why made you decide to join the Air Corps?
As a young boy I wanted to be one of two things, a soldier or a chef. My time in vocational school gave me an interest in metal work, science and technical drawing. An advert was posted in a national paper advertising for apprenticeships in the Irish Army Air Corps. At age 16, I applied to enlist in the army as an Aircraft Technician.  There were 15,750 applicants and 32 people were successful.it was then that I became a member of the 54th apprentice class
What was it like leaving home at aged 16, to join the army?
I was quite excited!! I came from a military family, so I was given plenty of good advice on how to survive barracks life. It was a total culture shock. While I went straight into recruit training for six months, my friends at home were preparing for state exams.  I was dismantling a marching gun whilst blind folded, throwing grenades, learning battle formations, and completing thirty miles full pack routes marches.  I remember our battalion caption saying he would break us and at the time in the back of my mind I thought "no you won't". How wrong would I be. The recruit training was hard, and he did break us but not in the way I thought. I stood straighter, I learnt the importance of looking after the man beside you, never leaving anyone behind, working as a team, thinking strategically, controlling emotions, thinking and acting under pressure and also keeping your room spotlessly tidy. My life was very different from my friends back home, but I really enjoyed the experience.  The captain did not break us, he made us.  So, after recruit training I began four years of study to qualify as an aircraft technician.
What was the training like to become an Aircraft Technician?
The first two years were a mixture of class work and military training, I had a range of topics from engineering, jet engine theory, propellor and piston engine theory, aerodynamics, and helicopter's electronics. We also had engine shop and mechanical fitting.   I had classes daily, cleaning duties in the evening, and supervised study at nighttime. After we had two hours rest and recreation before bedtime at 11pm nightly.  We had exams weekly, you had to pass every one of them.  It was very busy, between your duties as a soldier, e.g., guard duty, serving in the officer's mess and cleaning duties, and your academic studies.  After two years we were assigned to a hanger to work on the aircraft and to external college two nights a week to complete a national craft certificate.  Our last exam to qualify consisted of one-and-a-half-hour interview with three flight sergeants, two flight lieutenants and a captain asking various questions from a technical, flight safety, ground handling, troubleshooting perspectives. It remains to this day one of the most challenge things to overcome and I am proud to say I passed with flying colors.
How long did you serve in the air corps?
I served my full term of nine years. It was in this time that I had the opportunity to work on a number of different types of air crafts, which supported other units within the army, including the parachuting with the special forces and reconnaissance aircraft. I enjoyed my time in the air corps. It taught me many important things that I still use today, such as teamwork and how I approach a problem or situation.  I still fold my clothes like a soldier.  I still walk straight. I still take care of the person beside me.  All these have held me well.  I am always grateful for the experience.