Book Recommendations from a Book Lover: Part 2
Hello readers, far and wide! I am back again with some more additions to my list of all time favorite reads! The age limits for these vary a bit, providing some options for readers of different ages, but many of these are just so good that readers of all ages will love them!
The Swiss Family Robinson by Johann Wyss
A fascinating tale full of the ingenuity and skill of a family fighting for survival on a tropical island, this novel leads you to love the family and admire them for what they are able to do – building a new life for themselves in a rugged and uncivilized environment. This is an ideal read for seventh or eighth graders through high-schoolers.
The Importance of Being Earnest by Oscar Wilde
A truly enjoyable read, this play is a masterful work of wit and humor, revolving around the antics of two mischievous friends and their hilarious interactions while simultaneously incorporating bits of light romance and traces of ironic satire. This is a very good option for a bored high-schooler, and will be sure to brighten anyone's day.
The Hobbit by J.R.R. Tolkien
If the term 'a must-read' is ever going to be used, then it ought to definitely be used for this book. This novel is a masterpiece of fantasy and world-building; in fact, J.R.R. Tolkien's middle earth, as first introduced in this novel, is the inspiration for so many fantastical authors today. If you have not read this, read it. If you have read it, read it again. There is so much to be found in it. This is a book for all ages, though it will be understood better by older readers, such as sixth graders and on.
The BFG by Roald Dahl
A highly engaging and uproariously funny book, displaying the creativity of its author quite well, 'The BFG' is a wonderful read. I have read it many times. Readers as young as fourth or fifth grade could read it, but even I, an upperclassman, still enjoy its humor.
Manalive by G.K. Chesterton
Emphasizing the joys of life in an eccentric way, and inspiring you to find the beauty in all good things, no matter how small or regular, this work really is fantastic, and attests again to G.K. Chesterton's brilliant insights on the nature of life. You may be able to get through this as an eighth or ninth grader, but high-schoolers older than that will probably get the most out of it.
The Screwtape Letters by C.S. Lewis
A brilliant portrayal of despicable beings not ever portrayed in such a way, this book humanizes the interactions of two demons conspiring to damn a soul to hell, in such a way to make it understandable while simultaneously despicable. This really is a fascinating read, and I would suggest it for high-schoolers.
The Great Divorce by C.S. Lewis
Another of C.S. Lewis' masterpieces, this outlines the relationship between heaven and hell in such a way so as to show the absolute necessity of their complete estrangement from one another. It begins with a simple man, riding the bus from hell to heaven. I would suggest this for tenth graders and on.
The Sign of the Beaver by Elizabeth George Speare
Last but not least, this story of a boy living in the wilderness and the friendship he develops with a Native American boy will always be loved as a timeless tale of heroism, love, and loyalty. I would suggest it for sixth graders and on.
And there is the next list. I hope that there is something on here for you! If you have any comments, or any further book suggestions, feel free to comment in the comment section! Have fun reading!
Leave a Comment
About the Contributor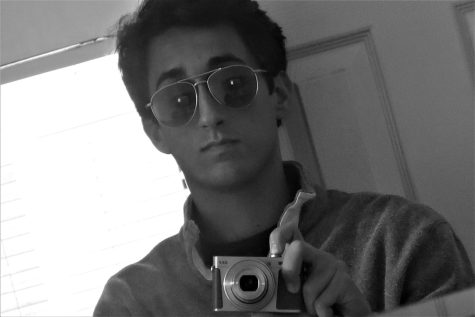 JohnPaul Pascale, Reporter
Among other things, JohnPaul Pascale dabbles in writing (especially politically motivated), thoroughly savors a good conversation, is always searching...