Needle Art Workers of the MODG Community
There are so many beautiful needle arts: sewing, embroidery, smocking, knitting, crocheting, cross stitching and needlepoint. Sadly, these are lost arts in our society today. Today, few people have really taken the time to learn these beautiful arts.
Sarah J, MODG Mom: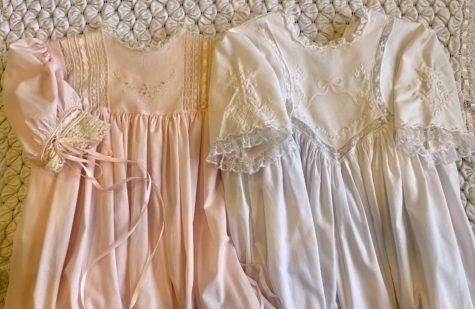 MODG mom, Sarah Joly does smocking, "which is a type of hand embroidery done on pleated fabric, and [she does] traditional hand embroidery and French hand sewing using laces and trims." Mrs. Joly says that smocking is her favorite needle art, as she can use it to decorate any type of children's clothes. She began to learn these types of needle work when she was in graduate school because she "wanted to know how to make some of the classic children's clothes that [she] wore growing up. Traditional children's clothing with applique, smocking, French hand sewing, and hand embroidery can be either hard to find these days, or very expensive." She took a machine sewing class, and then taught herself embroidery and smocking.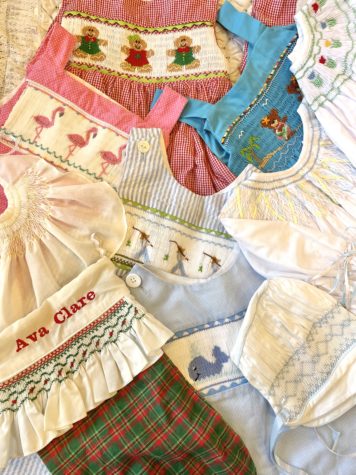 Mrs. Joly's advice is, "Be patient with yourself. Remember, if it's not fun, it is not worth doing. Most mistakes in needle arts can be corrected by simply pulling out a stitch or two and trying again. Not every stitch needs to be perfect; keep going in your design and concentrate on the big picture of your design or project. Starting with something like a stamped cross stitch or embroidery is a great beginner project, as the design is printed on the fabric for you. Kits like that usually come with directions for a few simple stitches and can be great beginner projects."
Lucía V, MODG Sophomore: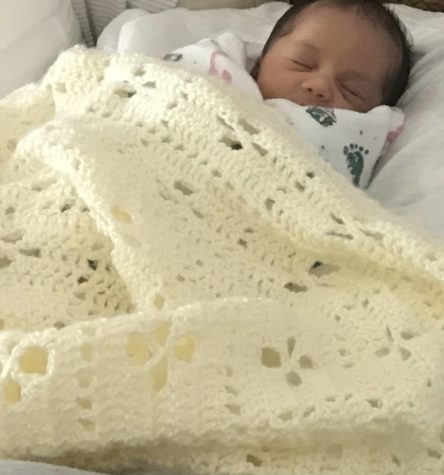 Lucía has done crocheting, embroidery, knitting, sewing, and felting, although she usually crochets or embroiders. She has been crocheting for six years, embroidering and sewing for four years, and has done a bit of knitting and felting the past three years.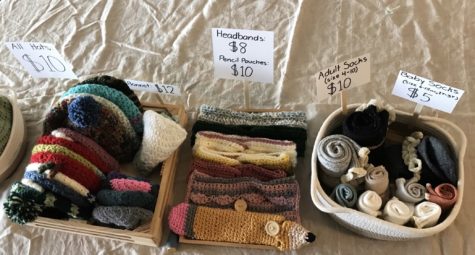 When asked about advice for beginners, Lucía said, "For crocheting, I'd say start small. Before diving into a huge project that will take months to complete, work on a baby hat, which takes only about a day or two to finish. Baby clothes whip up super fast so they are the best beginner projects. As for embroidery, practice makes perfect. It is a very precise form of art, so spend a lot of time practicing different stitches (especially those stubborn french knots) on scrap fabric before moving on to an actual project."
Isabella M, MODG Sophomore:
Isabella embroiders, sews, knits, and does pointe shoe stitching. Her favorite is embroidery because, "I just love being able to decorate my room or my clothes with pretty embroidery designs… ." While she has been sewing and knitting for a while, she only started embroidery two years ago. "Basic sewing didn't take me super long to learn and that really helped me with better understanding embroidery… ."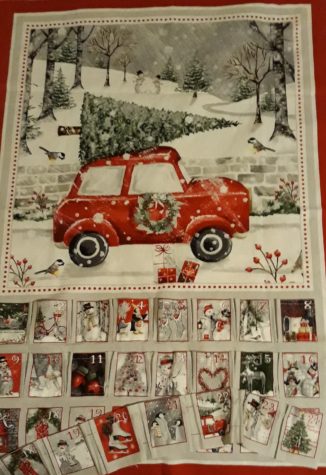 Isabella's advice for beginners is, "Patience is key. If you feel you are getting frustrated just walk away from it for a little while and come back to it once you have calmed down. Also do not give up, no matter how long it takes you to learn. It is definitely worth it and if you find the project is not going the way you want it to, just keep going and do not give up because I promise that you will eventually get it."
Judith M, MODG Sophomore: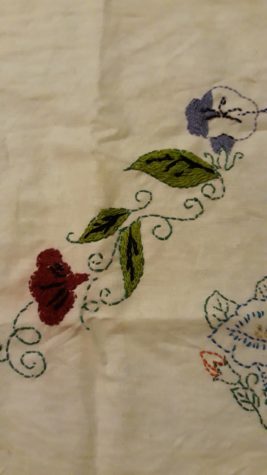 Judith embroiders, sews, and she is starting to learn cross stitch. Her favorite type of needlework is embroidery, as she says, "…you can make cool designs on basically any fabric or piece of clothing." Judith has been sewing for three years and learned by watching her mom. She has been embroidering for two years.
Judith's advice for beginners is, "For sewing, always make sure you know the machine well and how to use it. For embroidery, always know where you put the needle, it will save you lots of time and trouble."
Olivia B, MODG Freshman: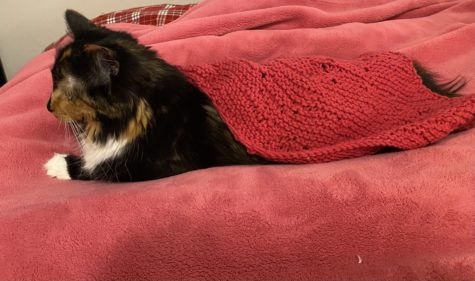 Olivia has learned in the last month to knit by watching instructional videos. She also says, "I think knitting is my favorite, but I am kind of biased since that is the only needle art I do."
When asking her for advice to people beginning to knit, she said, "I suggest taking things slow; knitting is tricky so rushing yourself will not help at all."
Leave a Comment
About the Contributor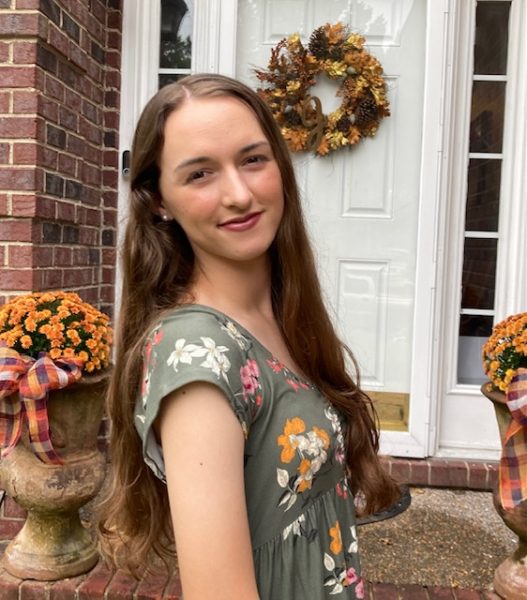 Ava Clare Joly, Reporter
Ava Clare is a senior from Nashville, Tennessee.  In her free time, she enjoys Irish dance, reading, writing, and baking.