The Novena For Impossible Requests
March 25th is the beginning of the Novena for Impossible Requests! See Mrs. Berquist's post from last year here:
https://families.modg.org/articles/2022-03-24-novena-for-impossible-requests
The Novena for Impossible Requests (also known as the Annunciation Novena) is a 9 month long novena that spans the length of Mary's entire pregnancy, from the Annunciation on March 25 all the way to the birth of Christ at Christmas. This amazing novena has brought countless families an abundance of miracles, from unexpected pregnancies to miraculous conversions.
This will be the third year that my own family prays the Novena. The first year that we attempted it, one of my and my brother's requests was for a younger sibling. Our parents had been unable to carry a successful pregnancy for a whole decade, but through this novena, our younger sister was conceived and went full term, and we were also given the opportunity to adopt a younger brother. This past year, the whole family took up the intention of being able to finally purchase a home after nearly 6 years of renting at a location that was getting increasingly difficult to fit our growing family into. Lo and behold, two days before the end of the Novena, we found the house of our dreams, and were able to make a successful house purchase.
In addition, our Holy Father Pope Francis has asked all Catholics to renew their consecrations to the Immaculate Heart of Mary on March 25, 2023. See Catholic News Agency's article about the Pope's call for renewed devotion to the Queen of Peace here.
I would highly encourage everyone to say this novena. It really is miraculous!
Have you said the Novena for Impossible Requests before? Share your experience in the comments!
"If then we are establishing sound devotion to our Blessed Lady, it is only in order to establish devotion to our Lord more perfectly, by providing a smooth but certain way of reaching Jesus Christ."
-St. Louis de Monfort
View Comments (1)
About the Contributor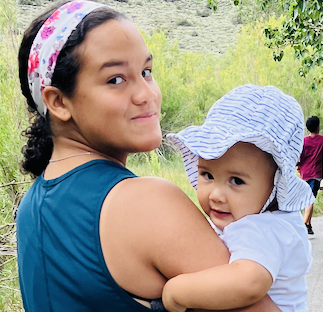 Lucia Viloria, Reporter
Lucía is a MODG sophomore from Southern California (SD). She's an avid writer, voracious reader, amateur surfer, and lover of chocolate chip cookies....